Unlimited Korean Bbq @ 499.00 Php
Hello Steemitverse and foodies around the world!
In my recent trip in Manila, I met some friends and we decided to set it at dinner time. Since we came from different regions, I traveled 5 hours and came in late. Instead of dinner it turns out to a midnight food trip.
Everyone was craving for Samgyupsal, we found one at Ground Floor Ortigas Home Depot, Julia Vargas Avenue, Pasig #Philippines, an eat-all-you can restaurant known as "Romantic Baboy, Unlimited Korean Grill".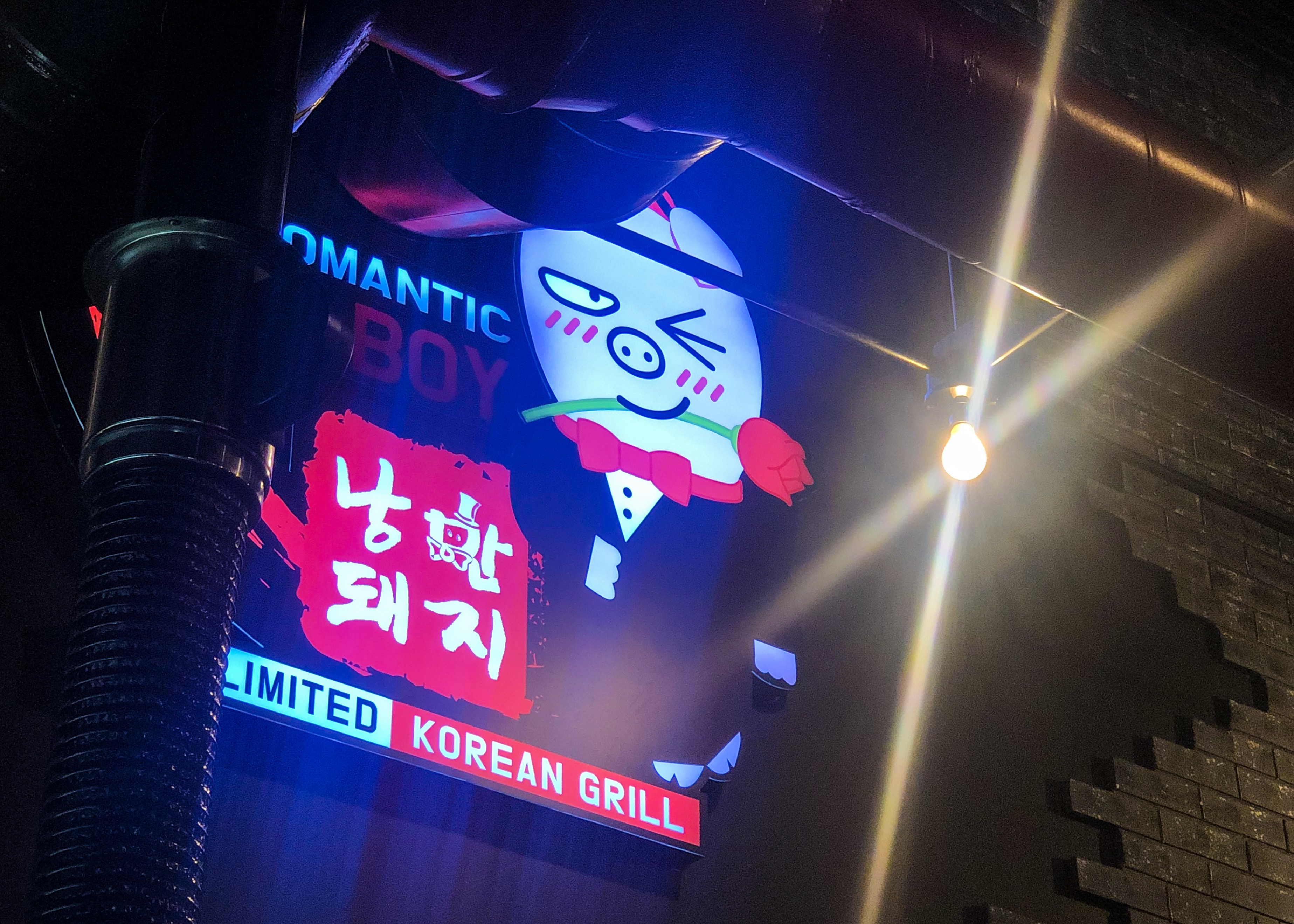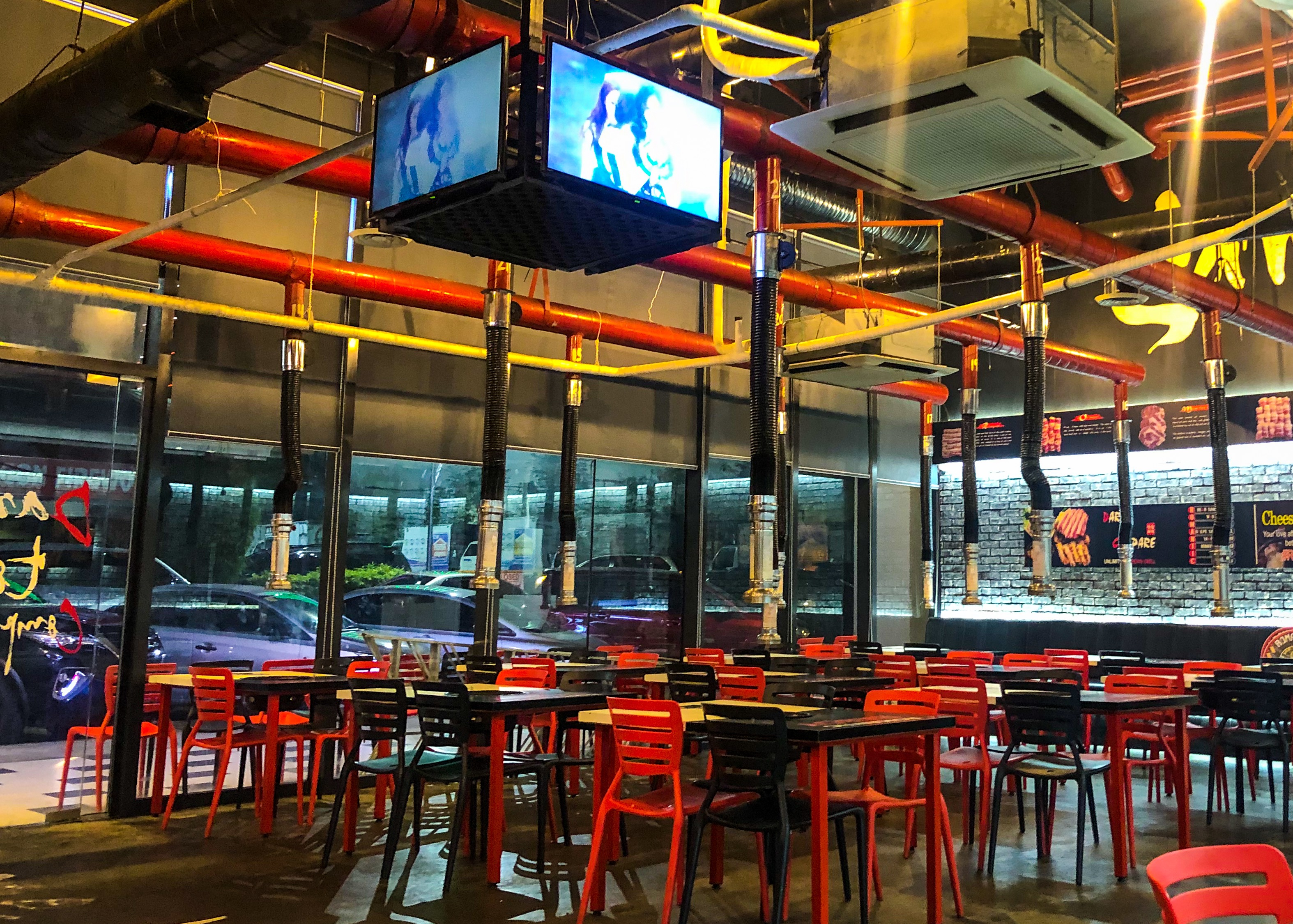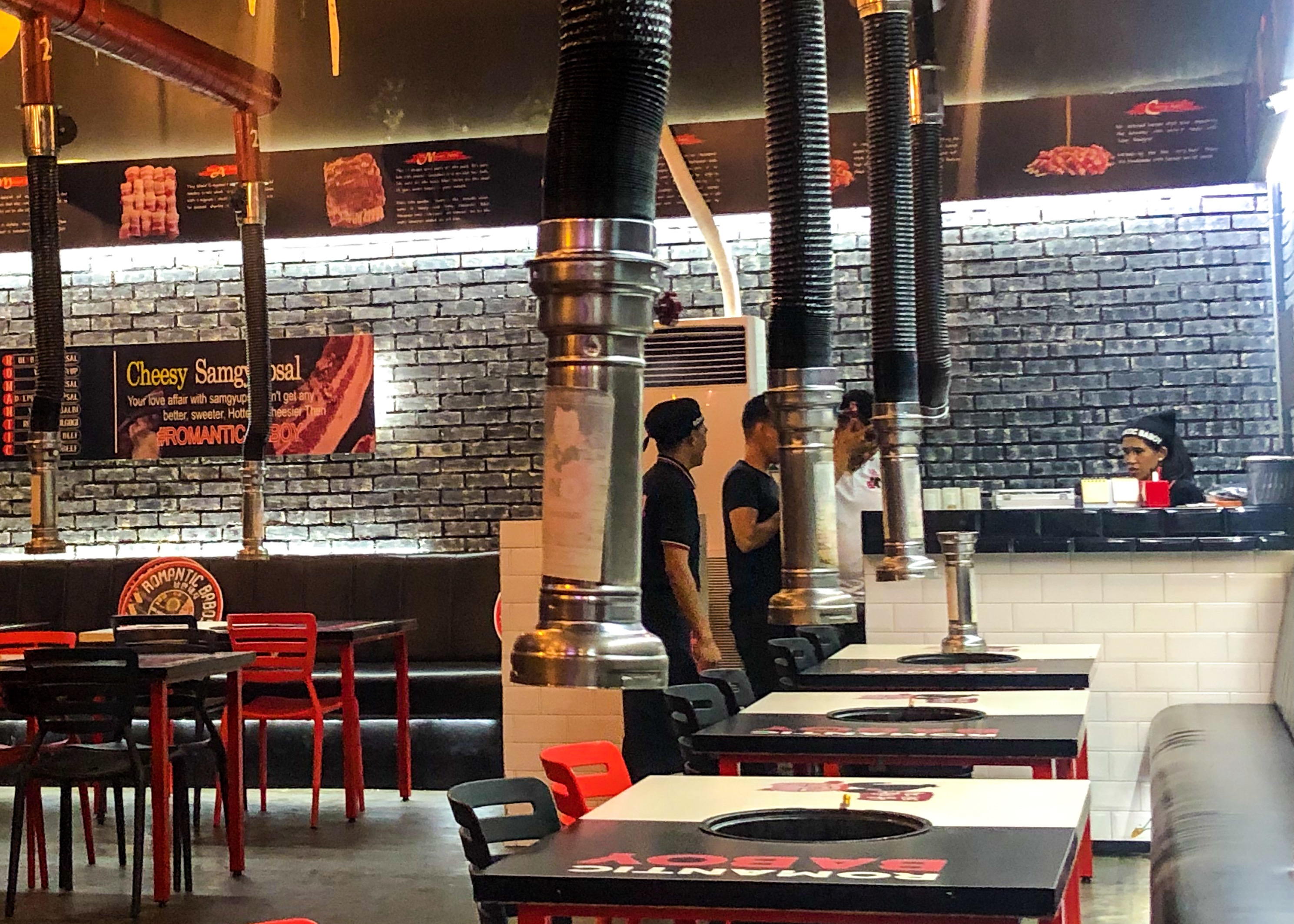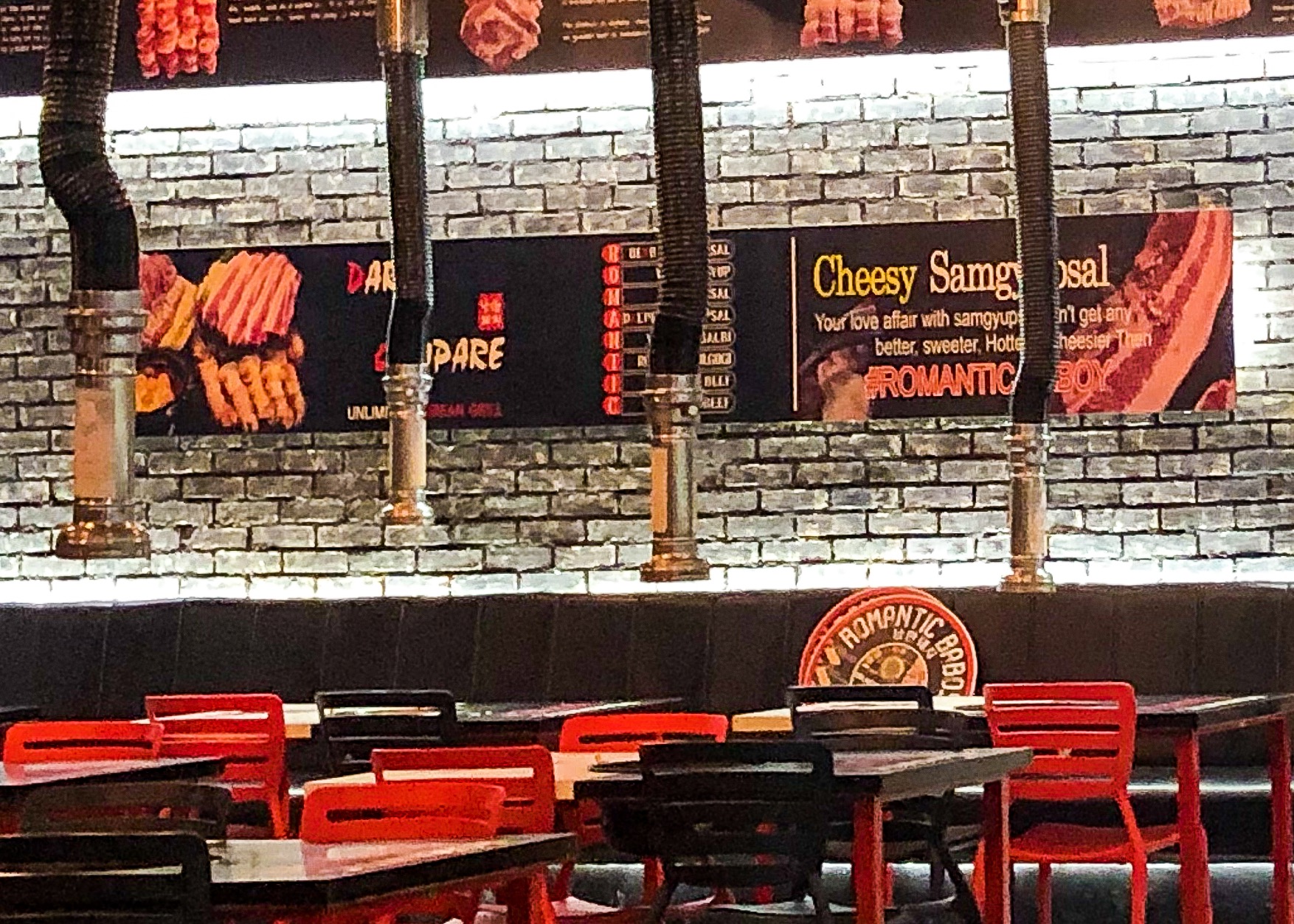 Since it's quite late around 11:00 PM, we are the last and only costumers inside. By the way, their operating hours are from 11:00 AM until 2:00 AM. The closing time was just perfect for our plan.
At a very affordable price at 499.00 Php per person or approximately 10.00 Dollars you'll have the unlimited pork and beef Samyupsal and anything on the menu.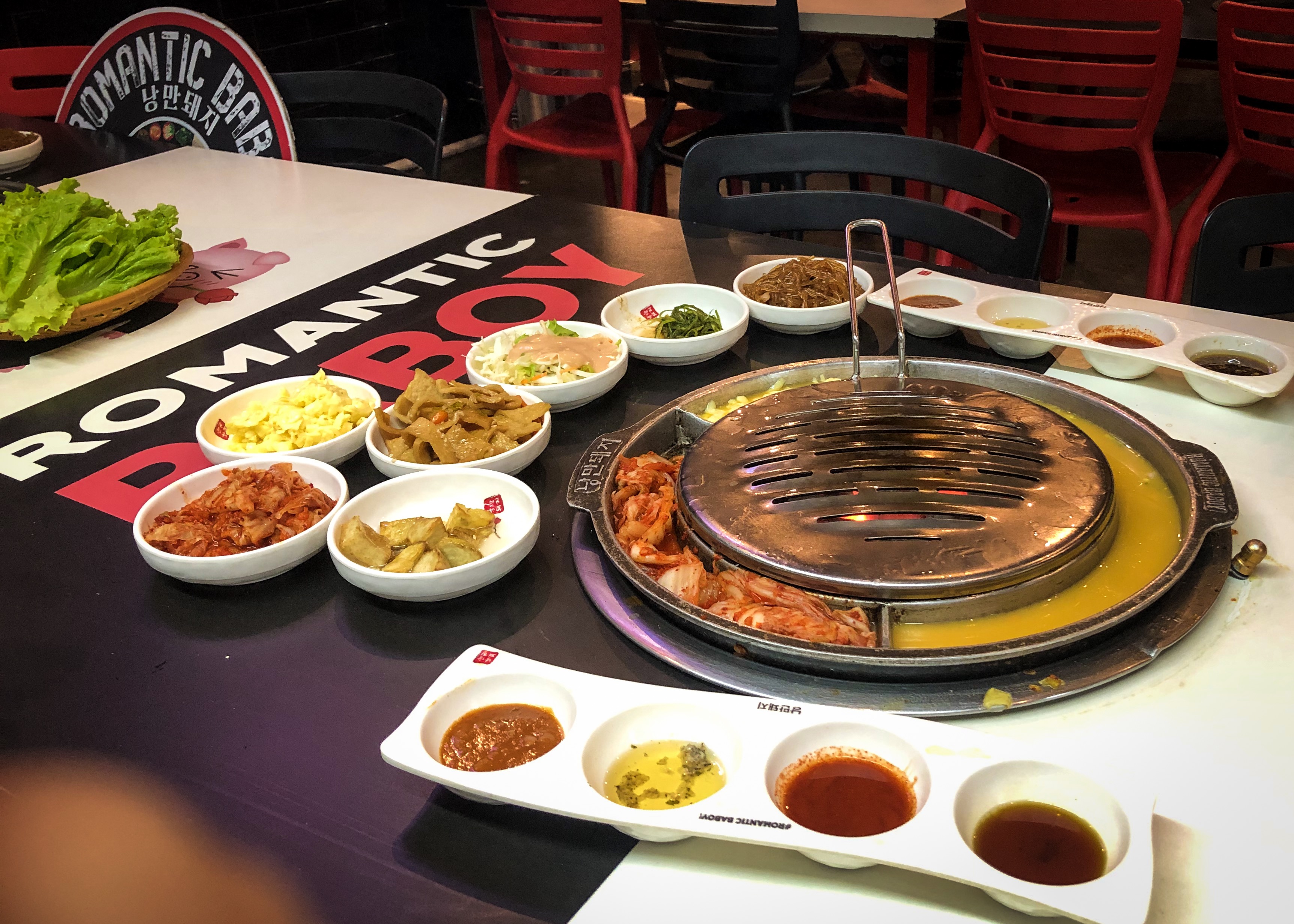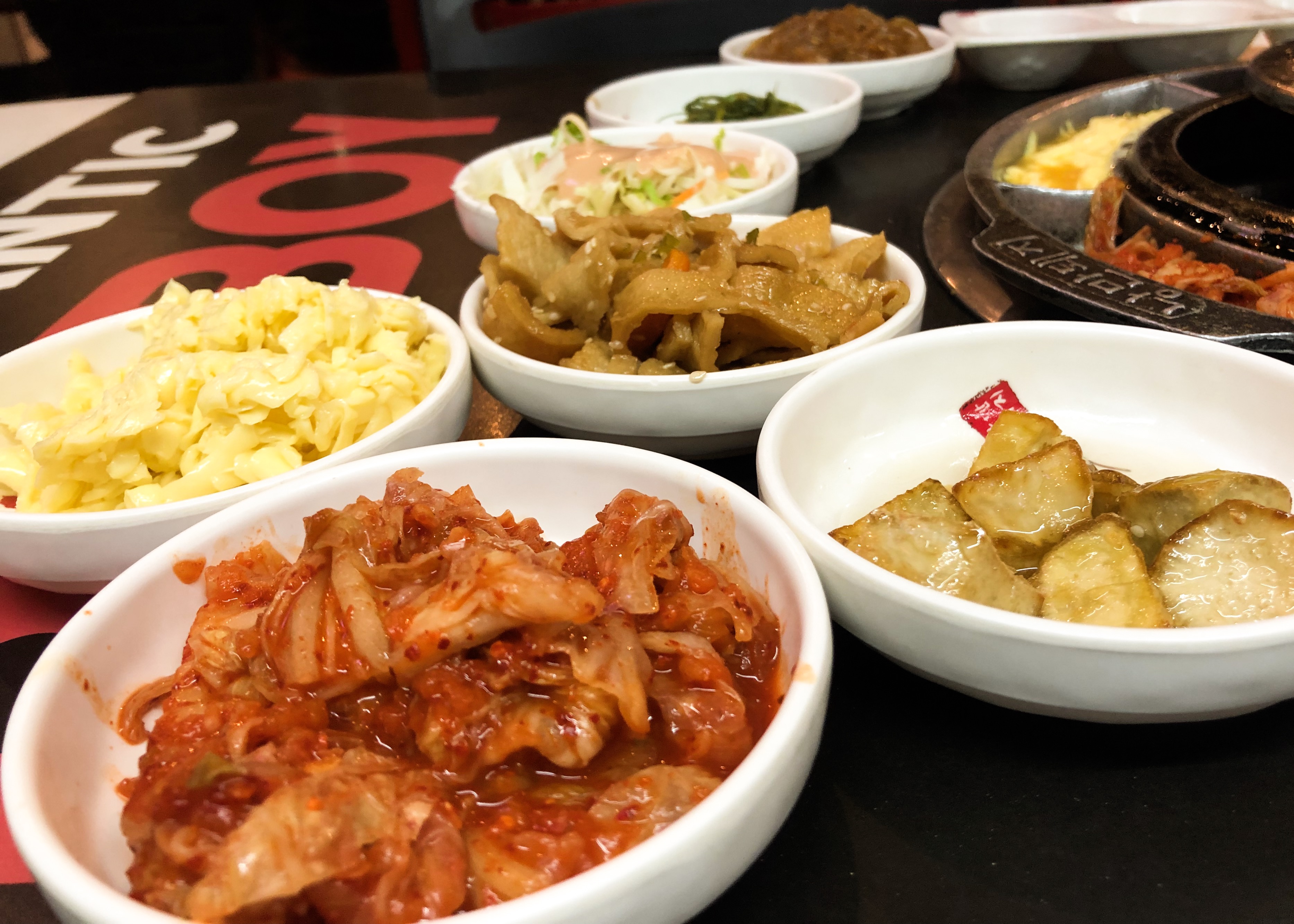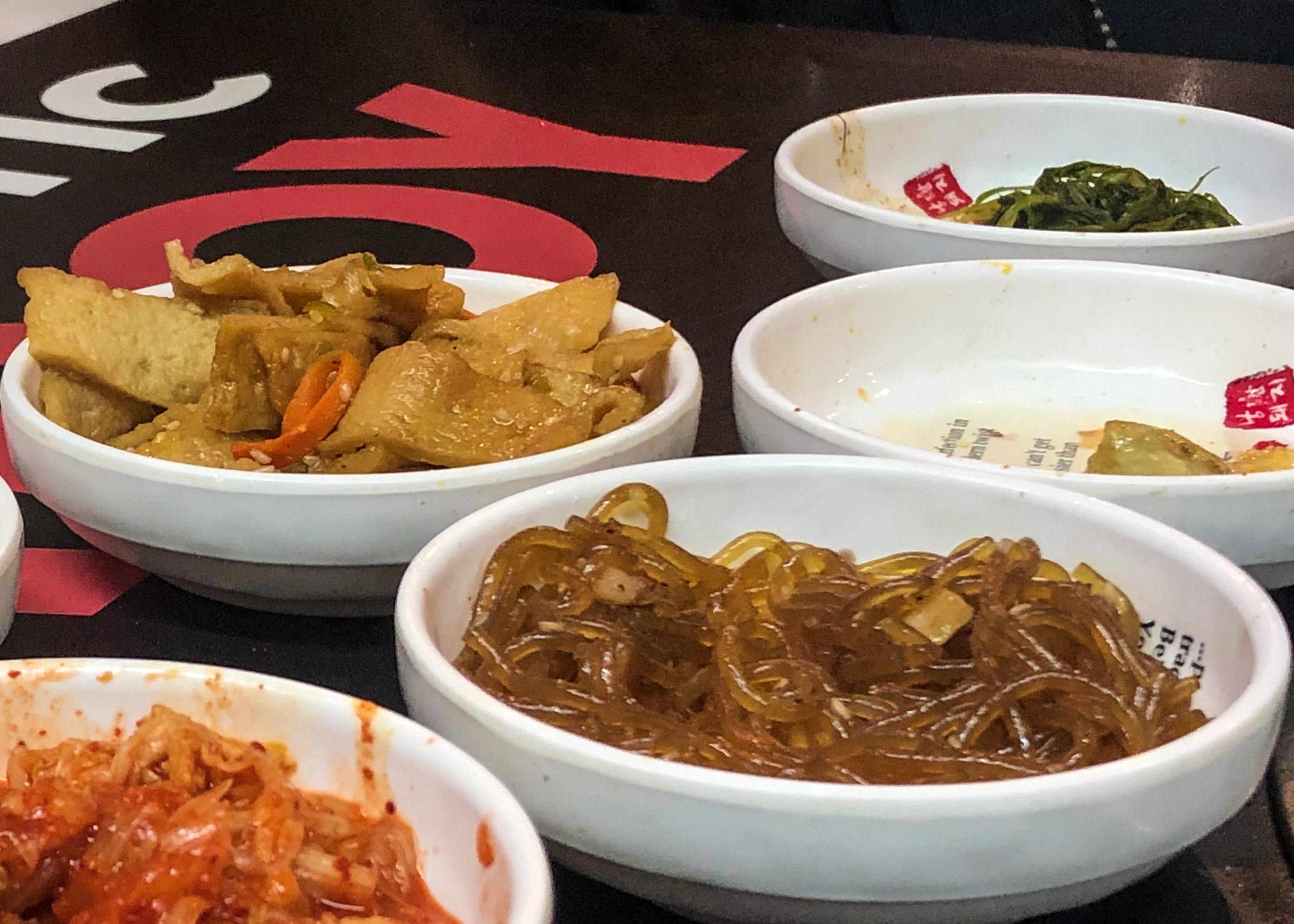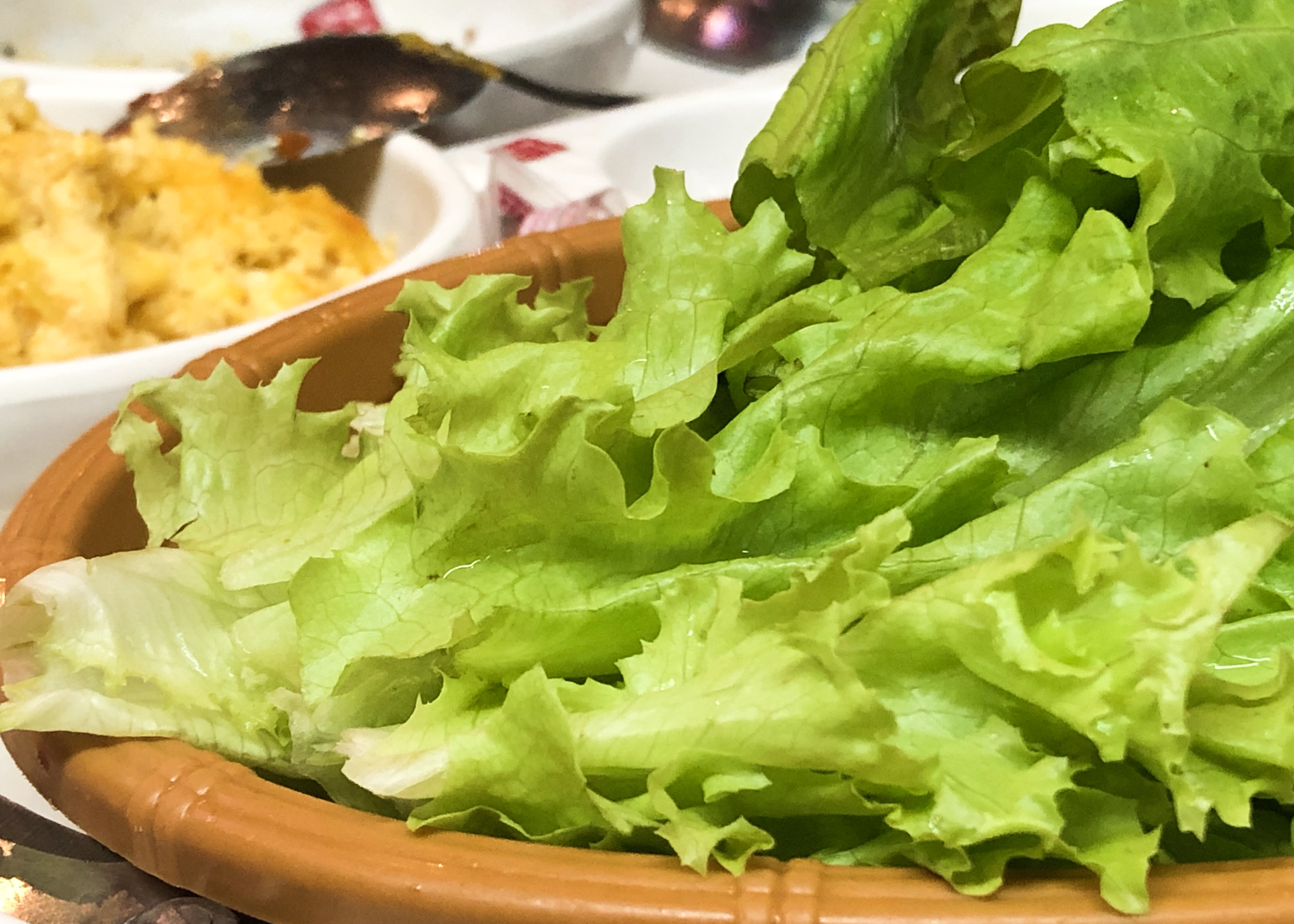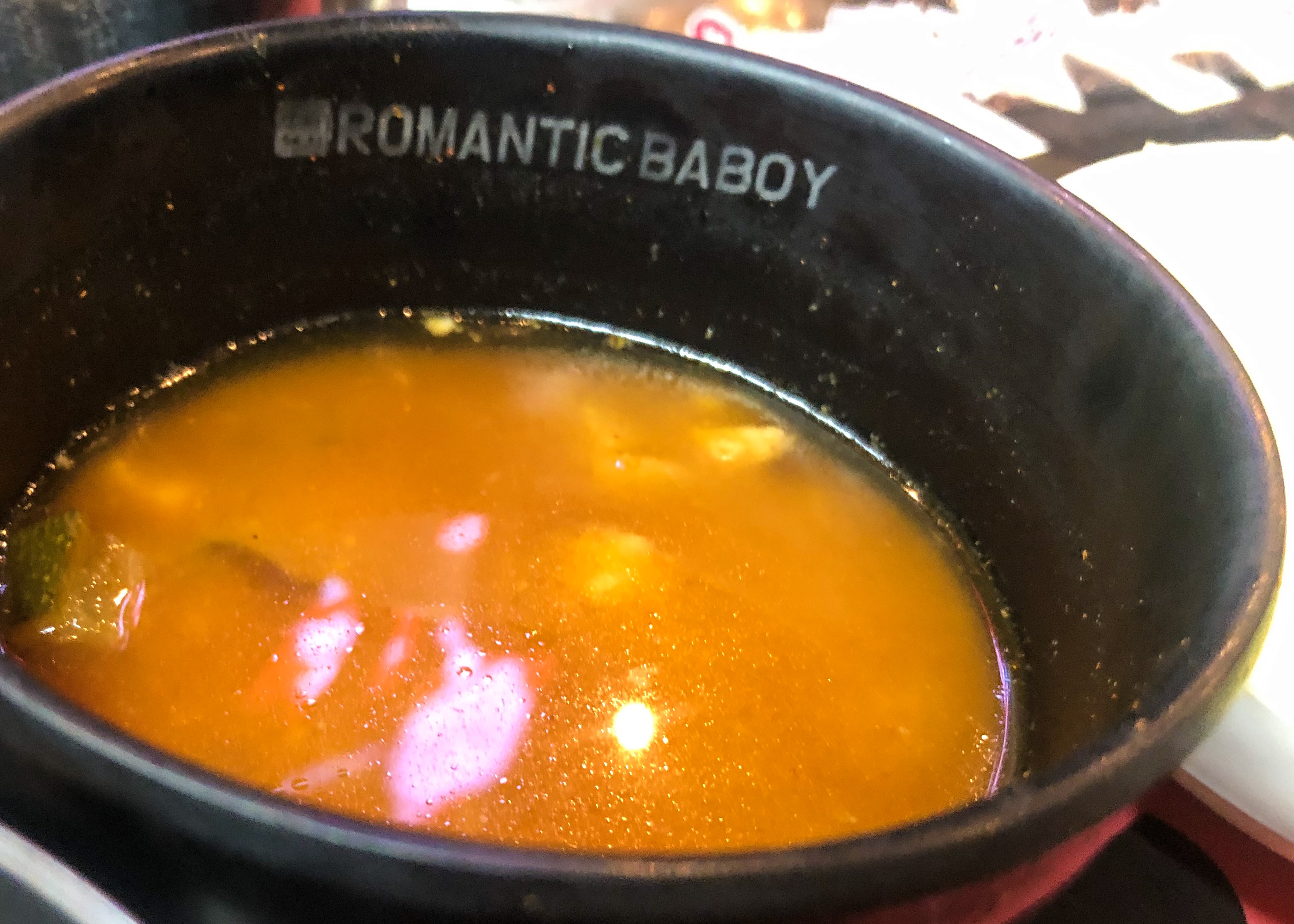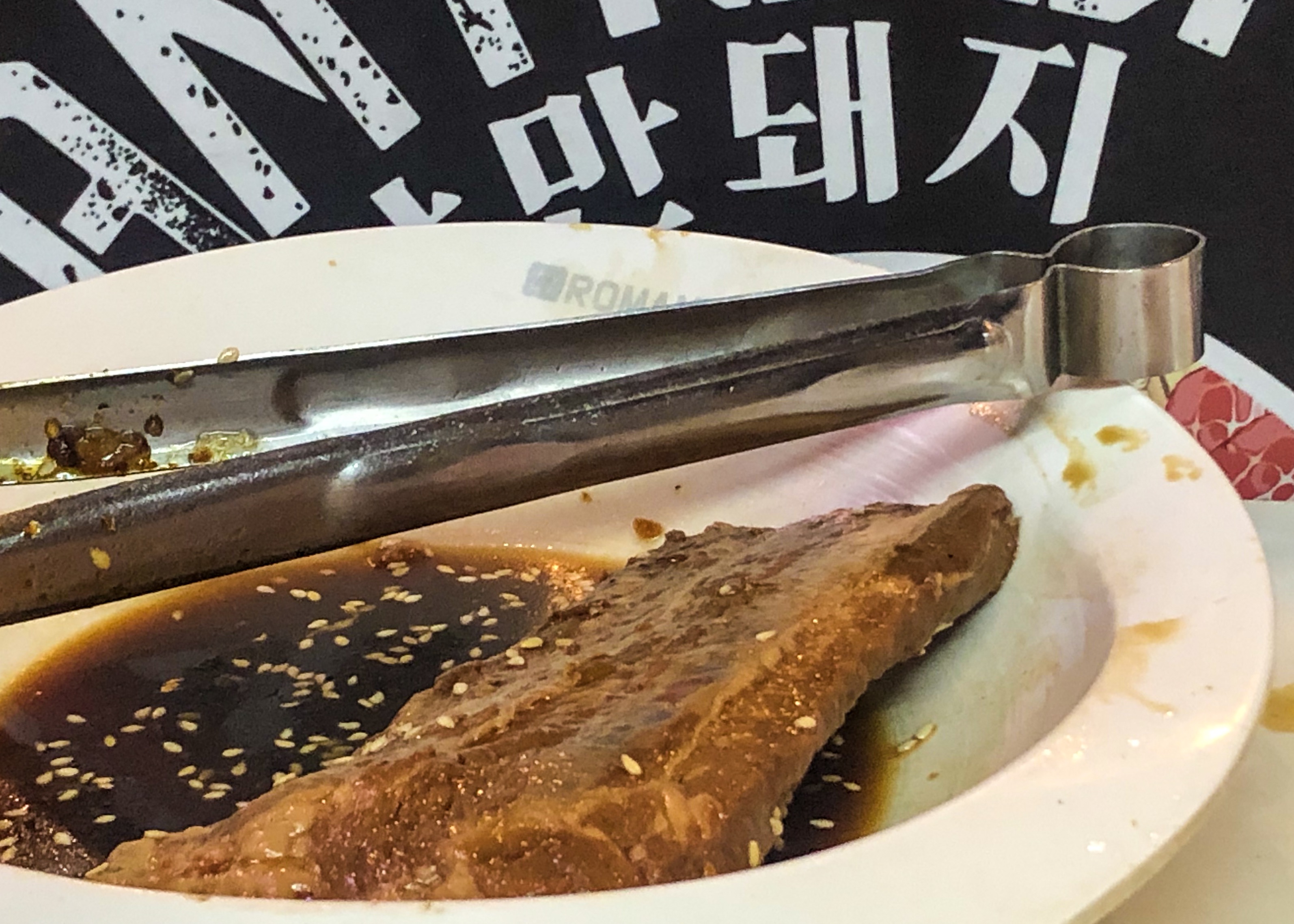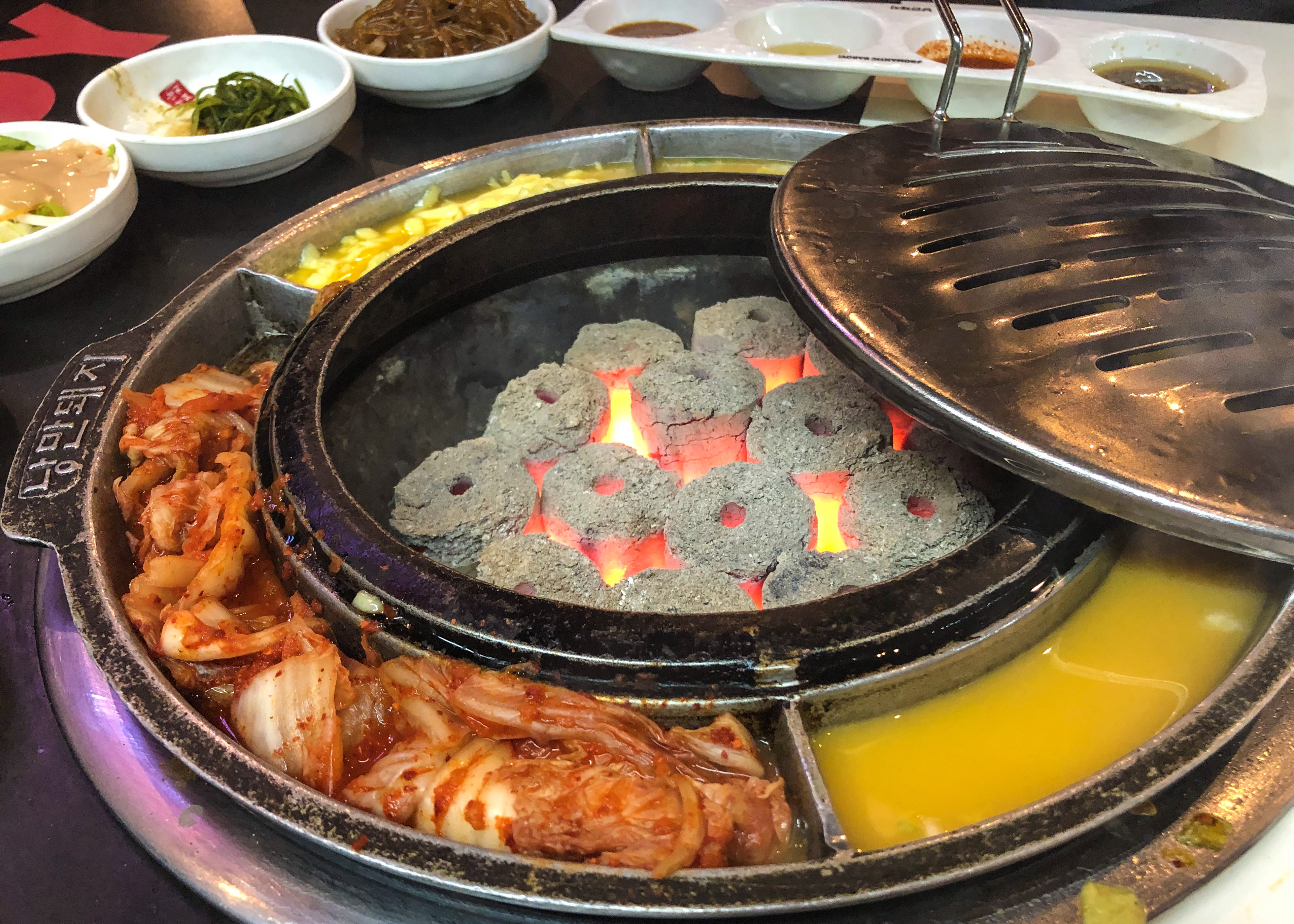 As you arrived they immediately set the table and ask for your orders.
For the meat they have Herb Samgyupsal, Woo Samgyup, Woksal, Daepae Samgyupsal, Wangyum Galbi, Bulgogi, Spicy Beef and Curry Beef.
While for the side dishes they got kimchi, sweet potato, fish cake, coleslaw salad, scallion salad, japchae, egg and also soup, rice, cheese and lettuce.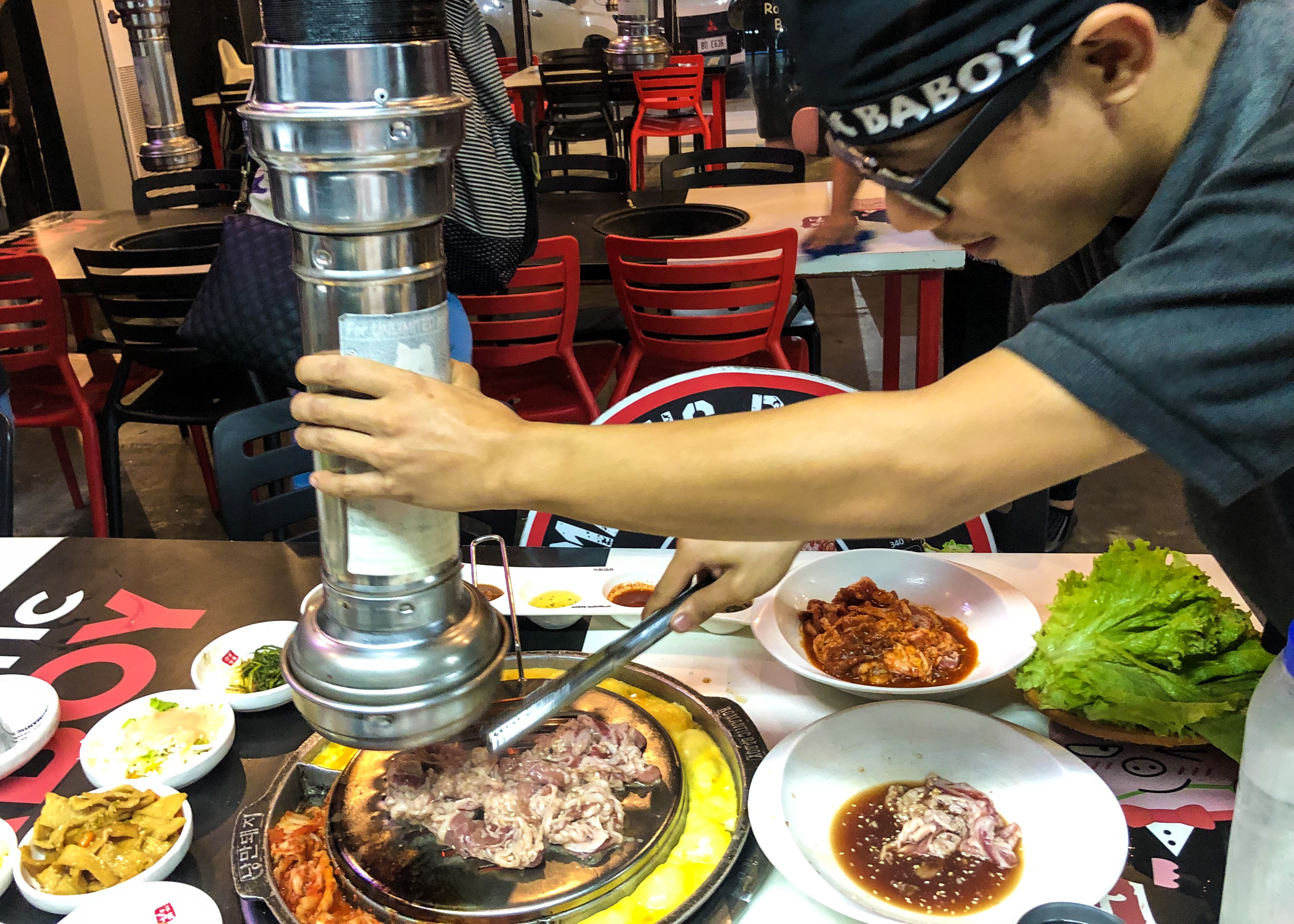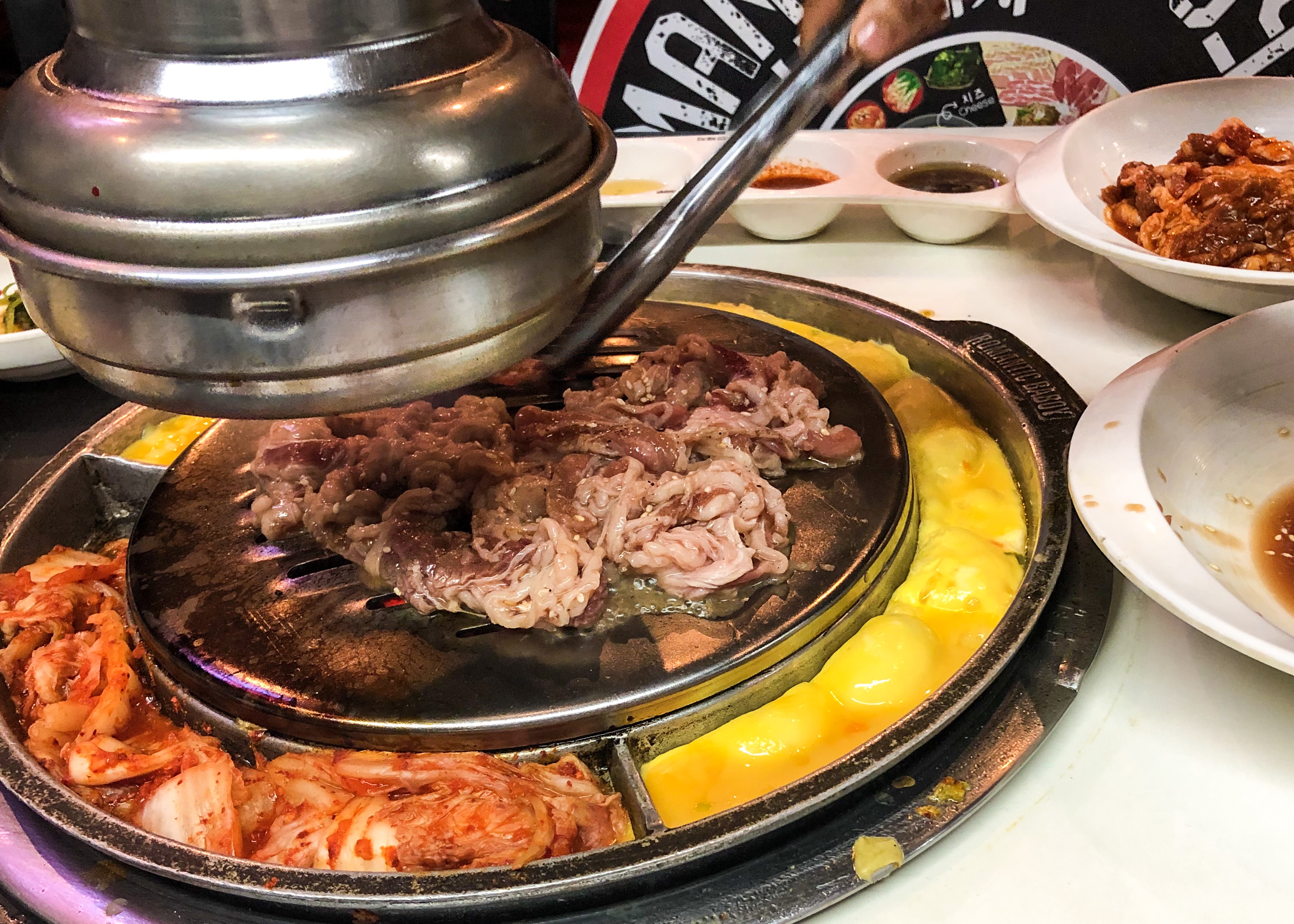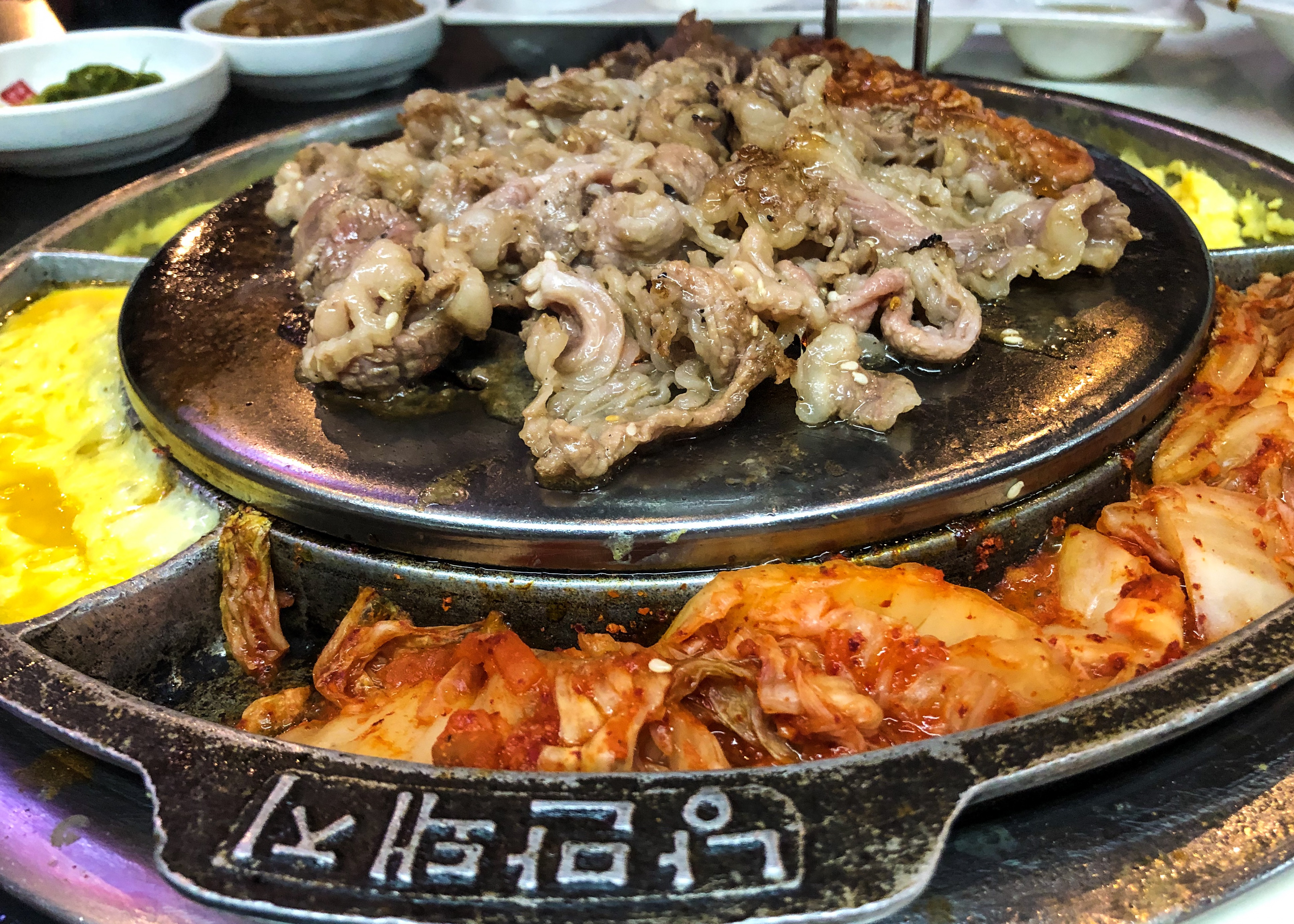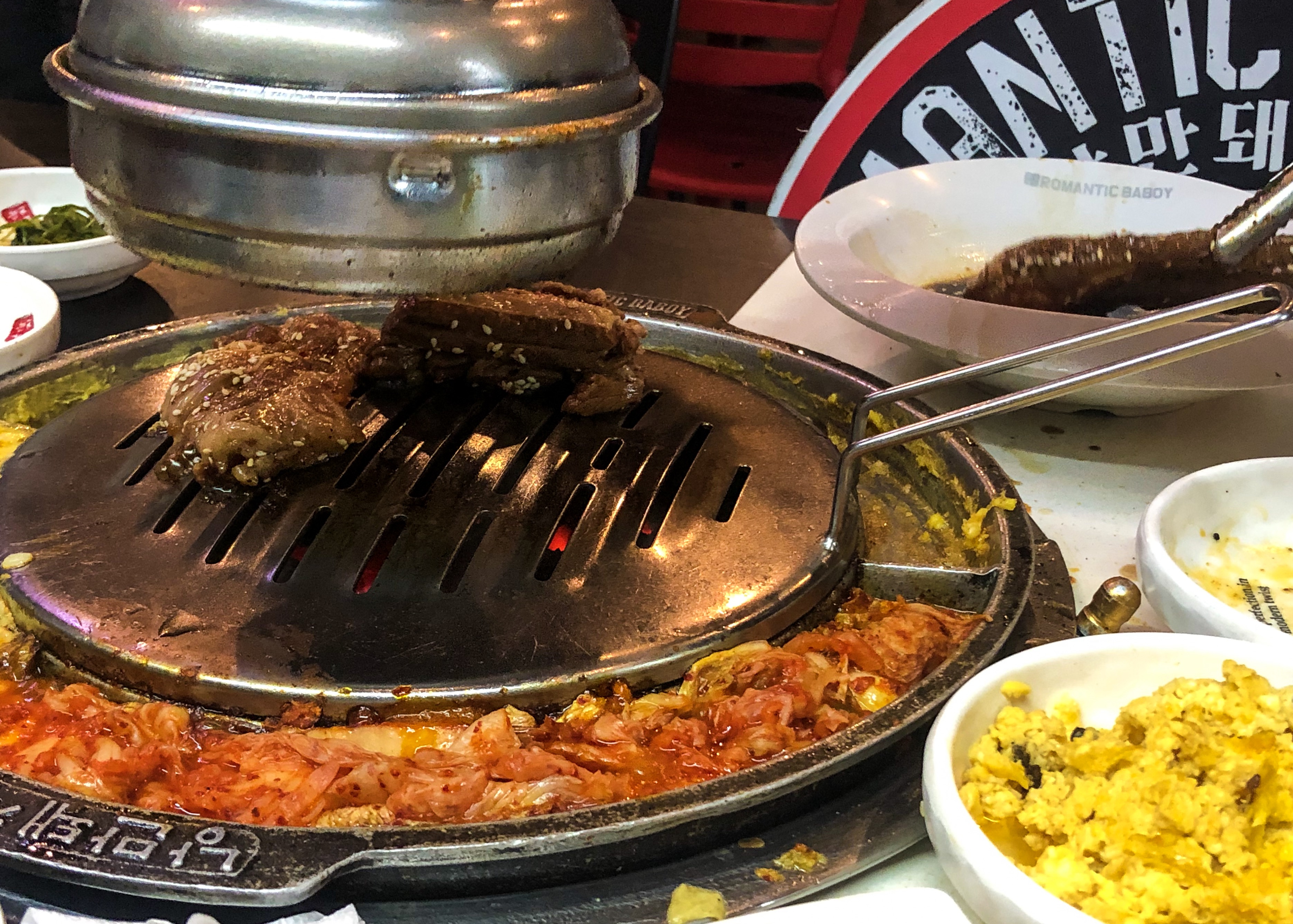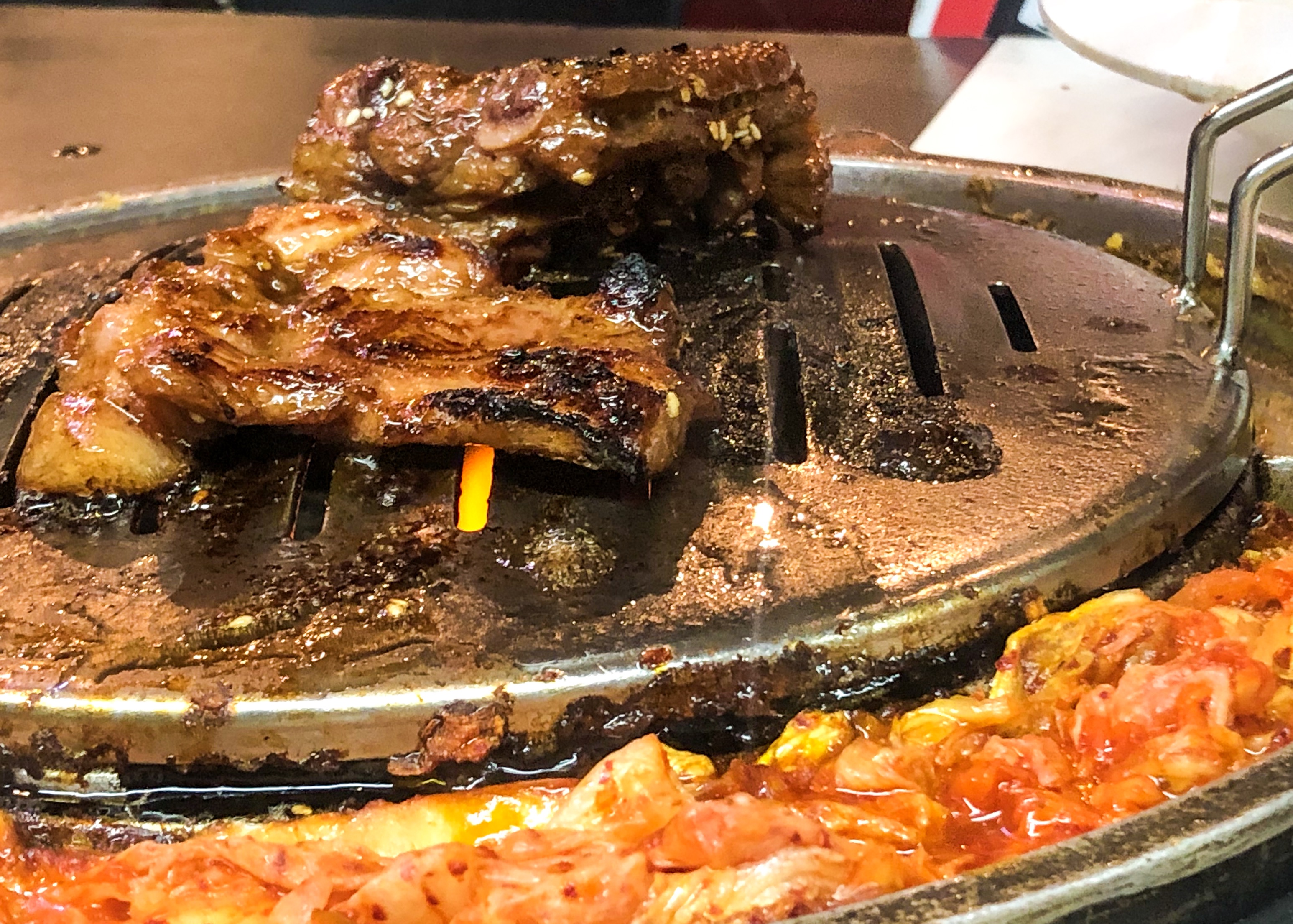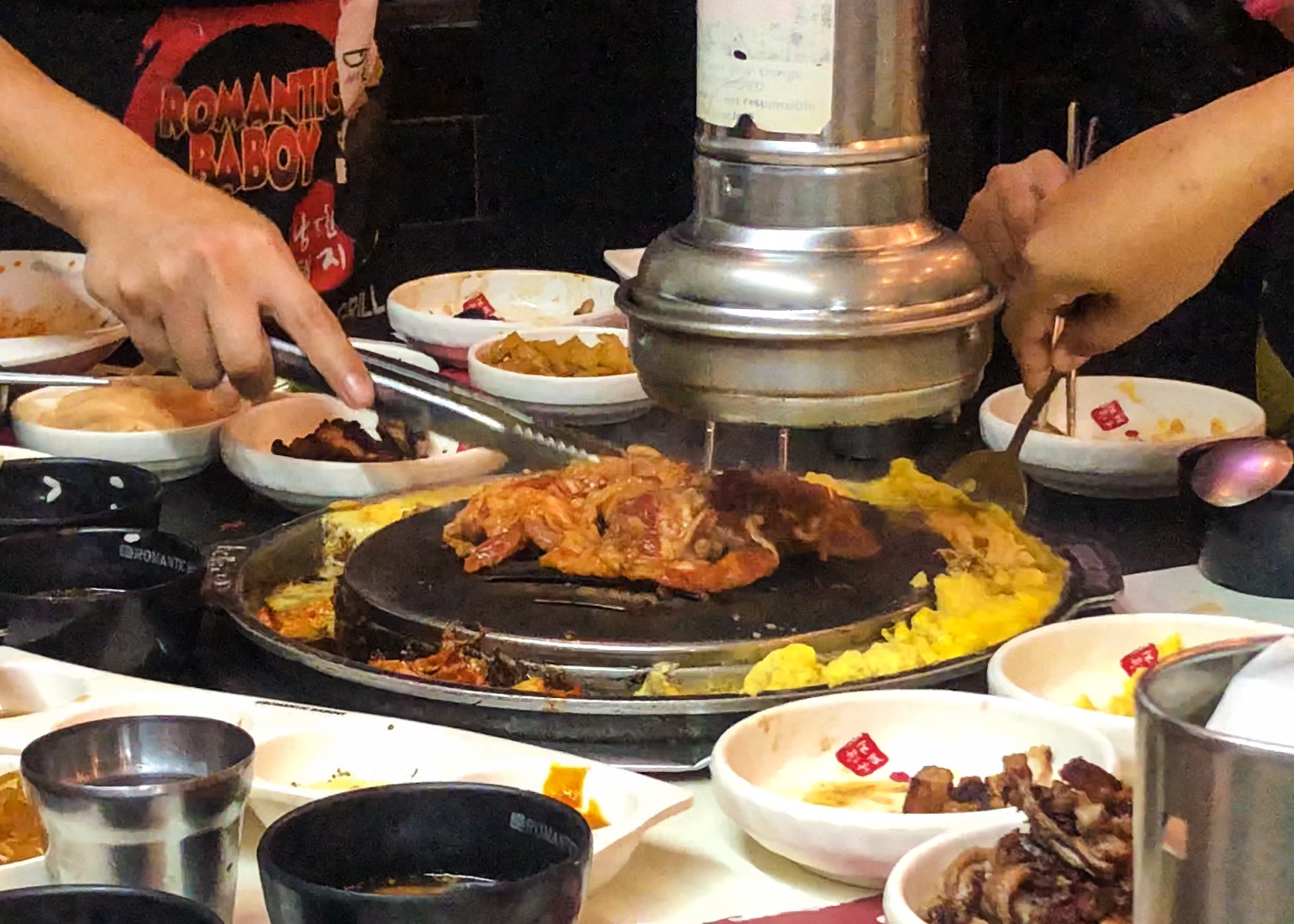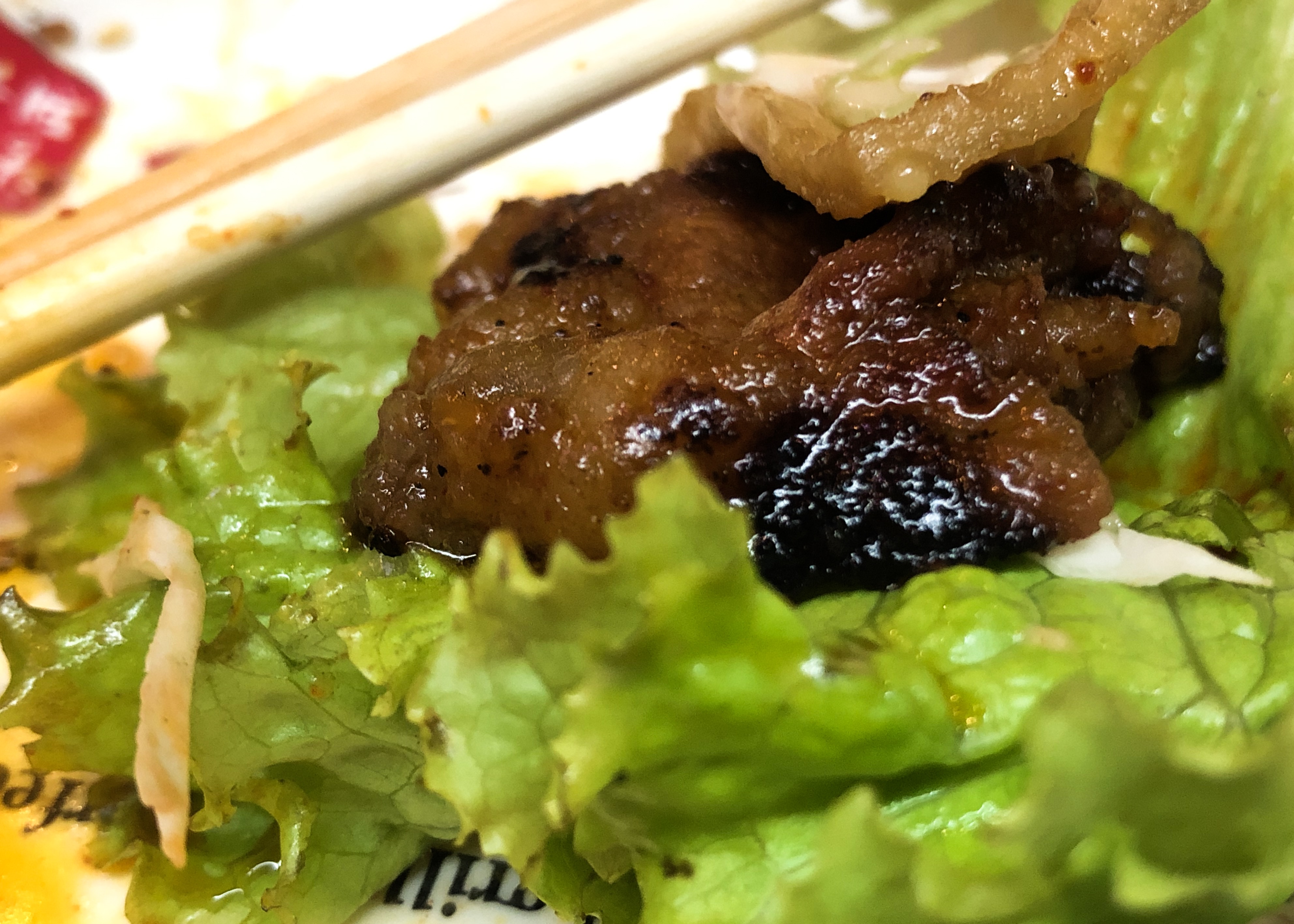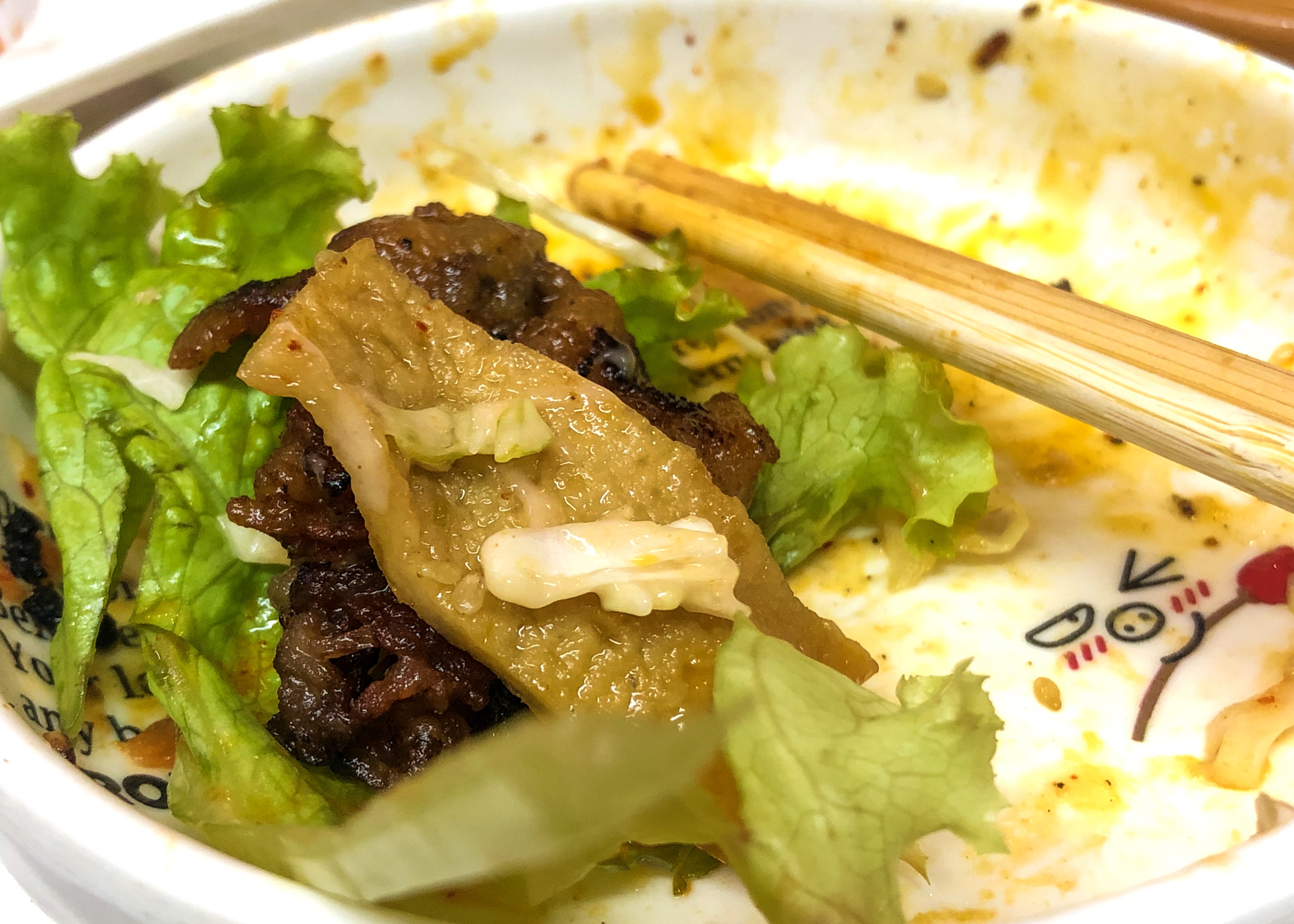 We are group of six, so they prepared two sets of griller. We tired the Woo Samgyup - thin slice of beed brisket,
Bulgogi - sweet marinated Korean style beef,
Yangyum Galbi - marinated pork ribs,
and Spicy Beef - thin slice of beef in spicy sauce.
The food tastes really good and the staffs are very accommodating and friendly. They are very attentive to our needs and offered to cooked the meat for us. Two thumbs up for them! 👍🏼👍🏼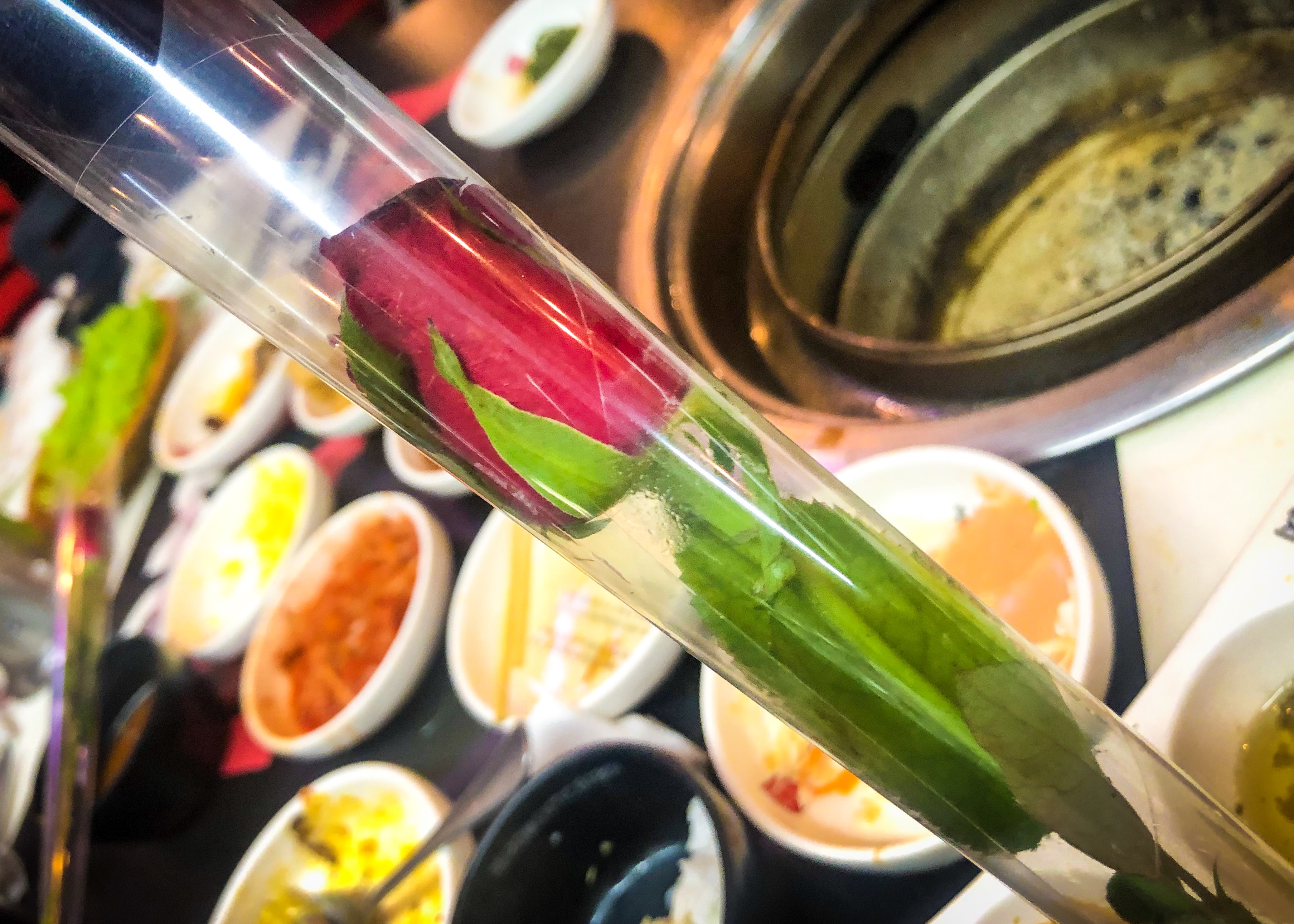 And after eating a single red rose was given to each of us as a way of gratitude and expression of their love for their costumers... I conclude, thus the name "Romantic" Baboy signifies.
Thank you and have a good day!
xoxo,
@travelsbyblue
---
📸 I OWN ALL PHOTO/S AND CONTENT POSTED ABOVE 📝
Location"Romantic Baboy", Unlimited Korean Grill Doña Julia Vargas Ave, San Antonio, Pasig, Metro Manila, Philippines
A place to tell friends about
---