Souvenirs & Soup!
Close to the Monument to Freedom, this restaurant provides Bulgarian food plus souvenirs famous from Bulgaria. Welcome to St Nikola Buffet Restaurant (Свети Никола)

A little souvenirs shopping first
These shelves are filled with Bulgarian Souvenirs like rose oil, jam, shampoo or anything that rose flavour can be used for.


Fun Fact: Bulgaria produce the most rose oil in the world

Inside or outside

Outside was our choice because it was a sunny day but being outside in the shade was perfect for enjoying our lunch.
Food time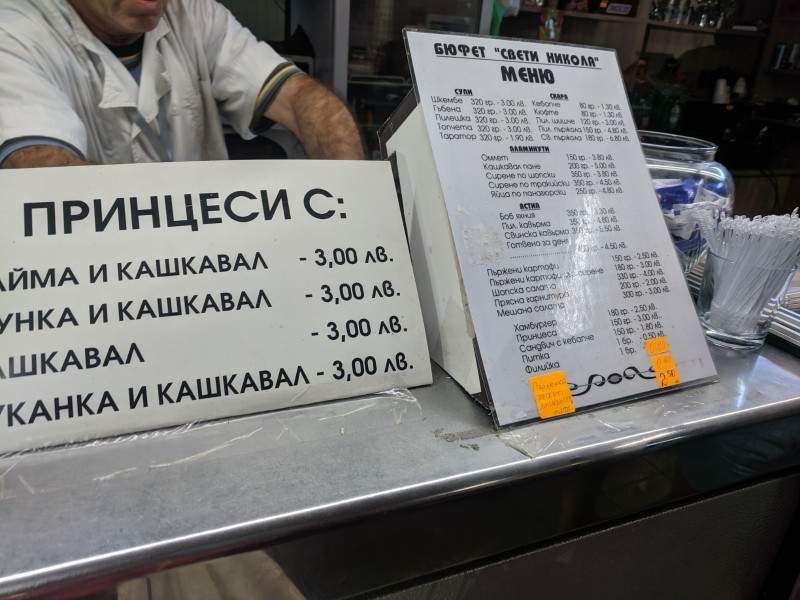 As you can see, the menu is fairly cheap. Food range from 1.90 to 6.80 Leva.
Bulgarian soup
We tried two different soup which was made quite differently. There was meatball and chicken.


The meatball soup was made with rice and small meatballs.


The chicken soup was made with small noodles.


We also had traditional Bulgarian BBQ meat made from beef. It was well seasoned and delicious. It also came with some bread on the side.
Details
Location: E85, 6150 Shipka, Bulgaria
Telephone: +359 887 939727
GPS Location: 42.753802,25.319534
Price Rating: $ (affordable)
This little place doesnt have a location on Google Map, so the closest point was the parking lot in front of it.
LocationSt Nikola Buffet Restaurant E85, Shipka, Bulgaria
A place to tell friends about
---