Australia Food Guide - #4 Tuk Tuk Thai Cuisine, Noosaville
After a beautiful walk through the Noosa Nationalpark this morning we got hungry and were craving for some yummi Thai Food.
We went to the Tuk Tuk Thai Cuisine where we have been before and found it damn delicious.
Nach einem schönen Spaziergang durch den Noosa National Park an diesem Morgen bekamen wir Hunger und verspürten ein Verlangten nach leckerem thailändischem Essen.
Wir gingen in das Tuk Tuk Thai Cuisine wo wir bereits schon einmal waren und es verdammt lecker fanden.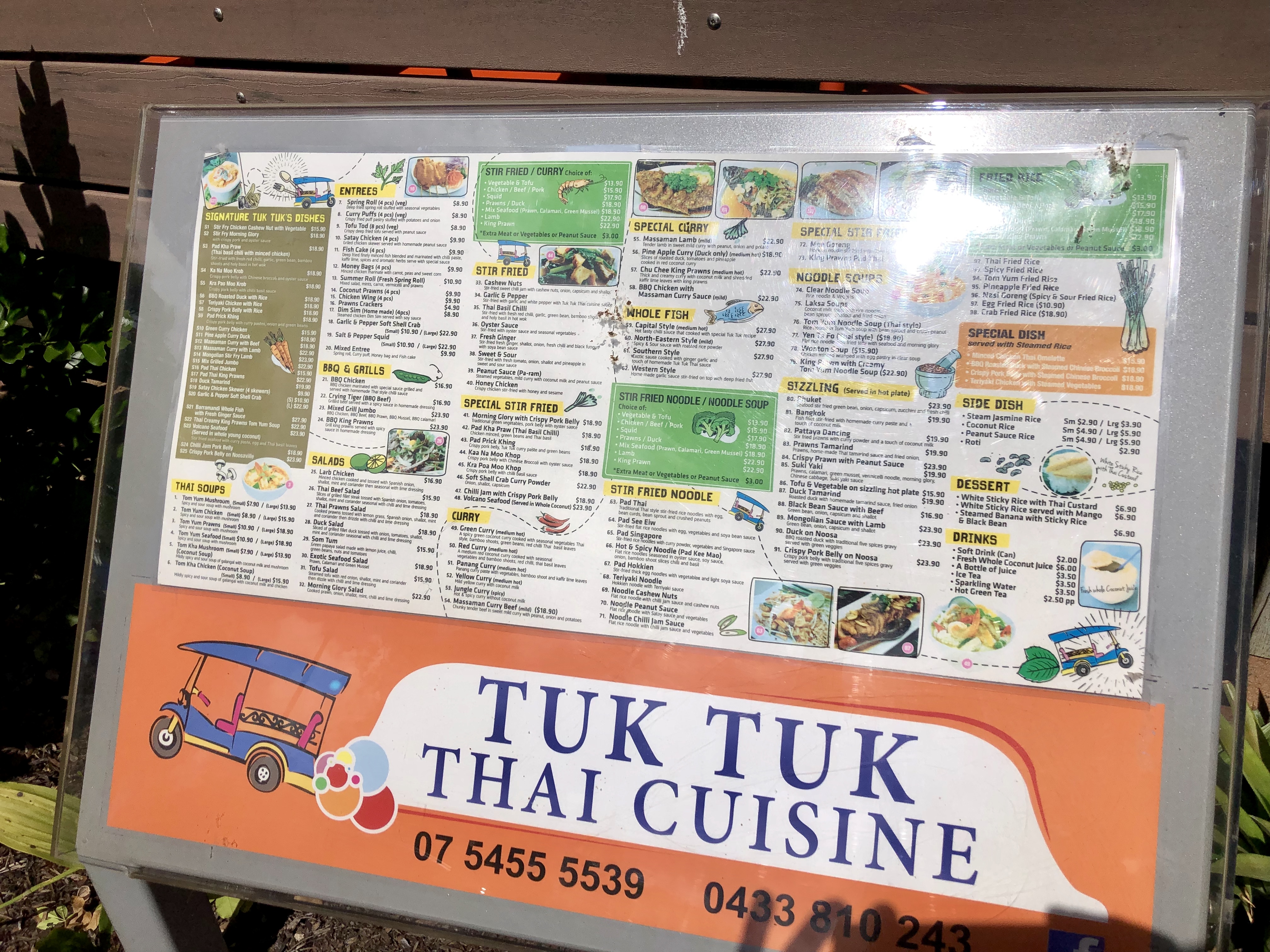 ---
The restaurant is located in Noosaville on the beautiful Noosa River. To say it in advance, this is no fancy restaurant. It also does not have many seats and if you´re late you can expect to wait a while as it is pretty popular.
But the reason for this is very simple, it tastes awesome and they serve very authentic thai food. The menu is big and packed with goodies.
Today we decided to go for the Lunch Special which is fair priced with 9,90 $ for the Tofu variant, 10,90 $ for chicken, beef or pork, 12,90 $ for squid or prawn and 19,90 $ for crispy pork belly.
Tap water is for free!
Das Restaurant befindet sich in Noosaville am schönen Noosa River. Um es vorweg zu sagen, das ist kein schickes Restaurant. Es hat auch nicht viele Plätze und wenn Sie zu spät kommen, können Sie eine Weile warten, da es ziemlich beliebt ist.
Der Grund dafür ist sehr einfach, es schmeckt fantastisch und es wird sehr authentisches thailändisches Essen serviert. Die Karte is groß und voll gepackt mit Leckereien.
Heute haben wir uns für das Lunch Special entschieden, das mit 9,90 $ für die Tofu-Variante, 10,90 $ für Hähnchen, Rind oder Schwein, 12,90 $ für Tintenfisch oder Garnelen und 19,90 $ für knusprigen Schweinebauch. zu fairen Preisen angeboten wird.
Leitungswasser ist kostenlos!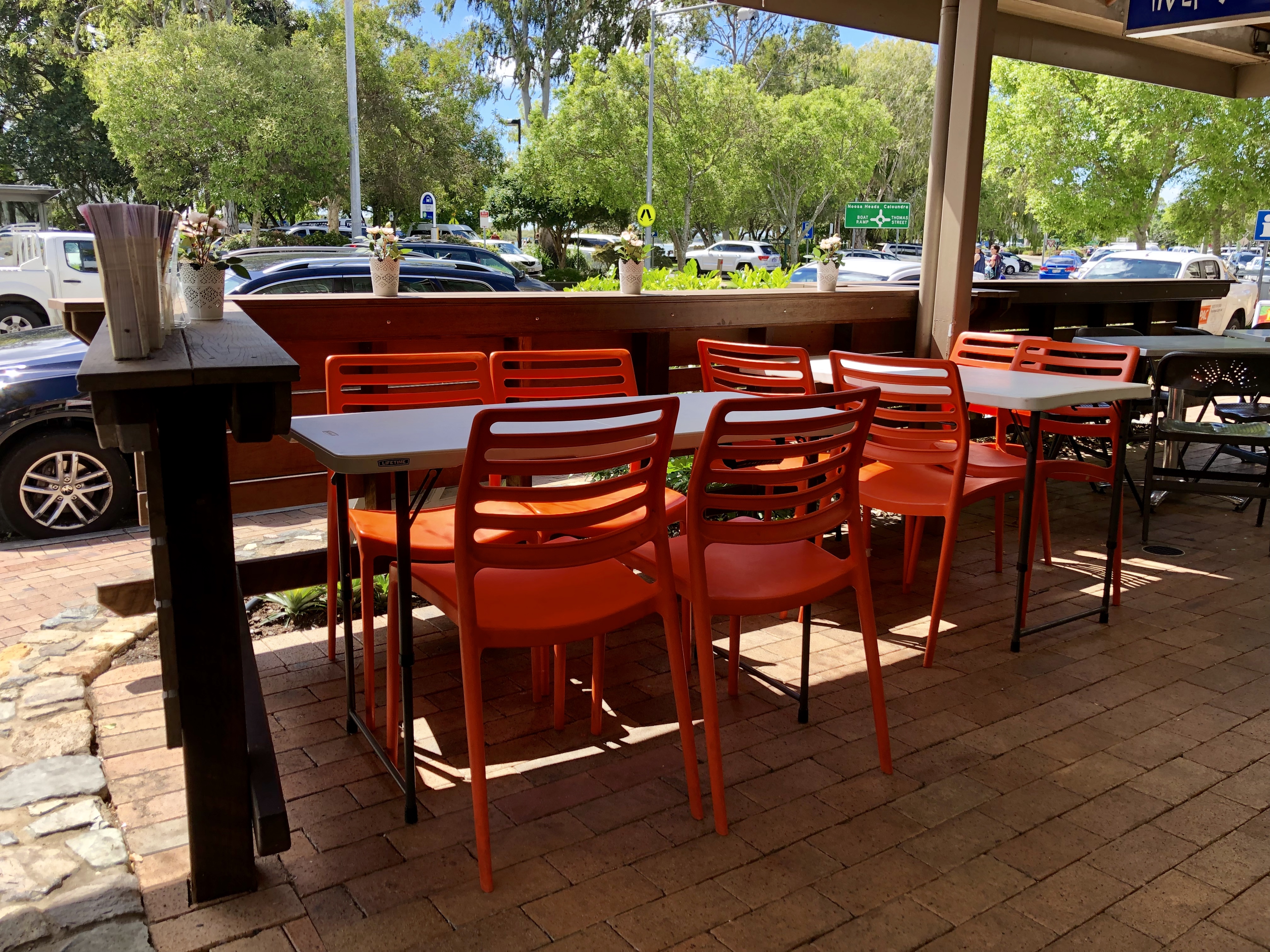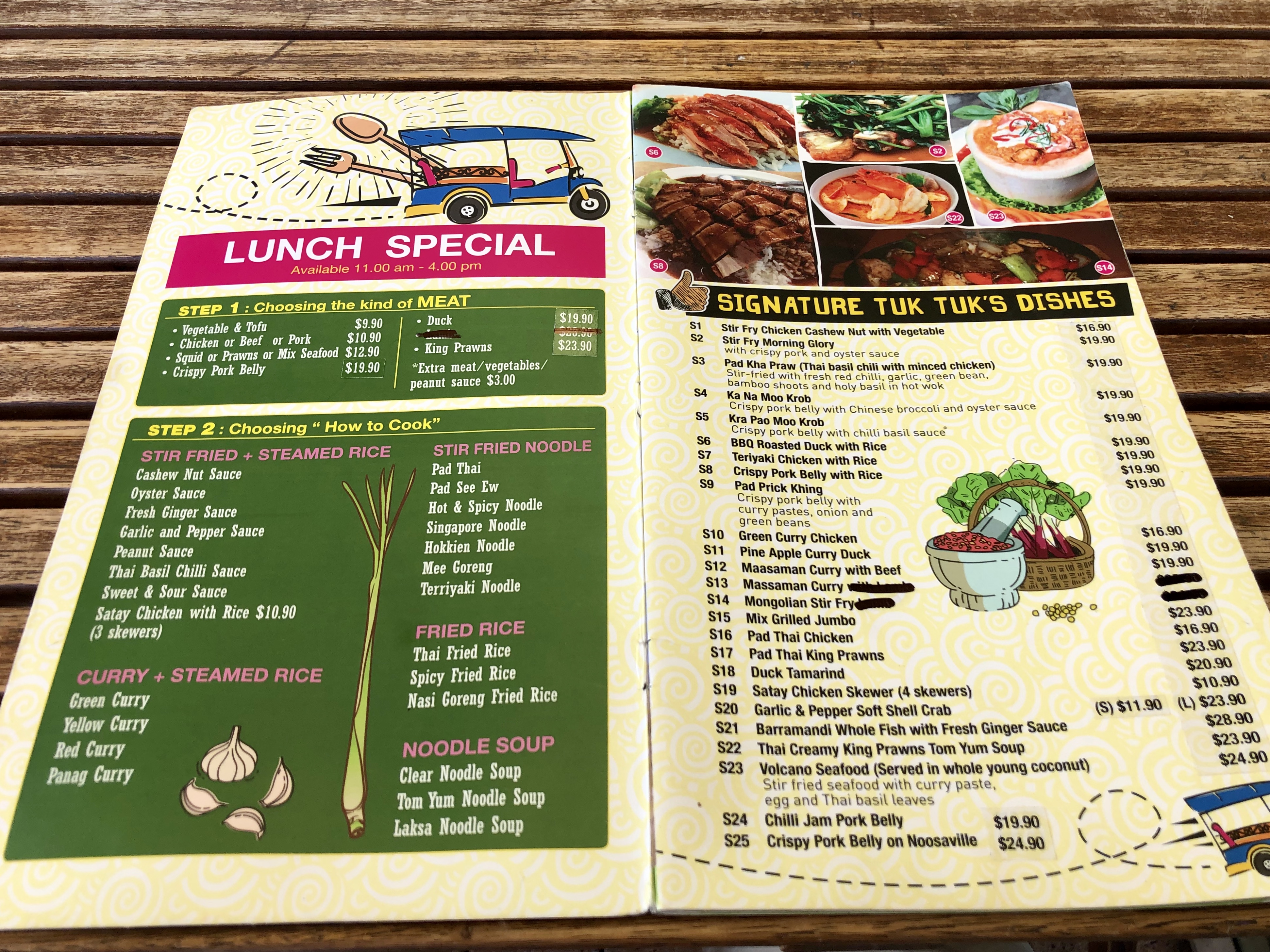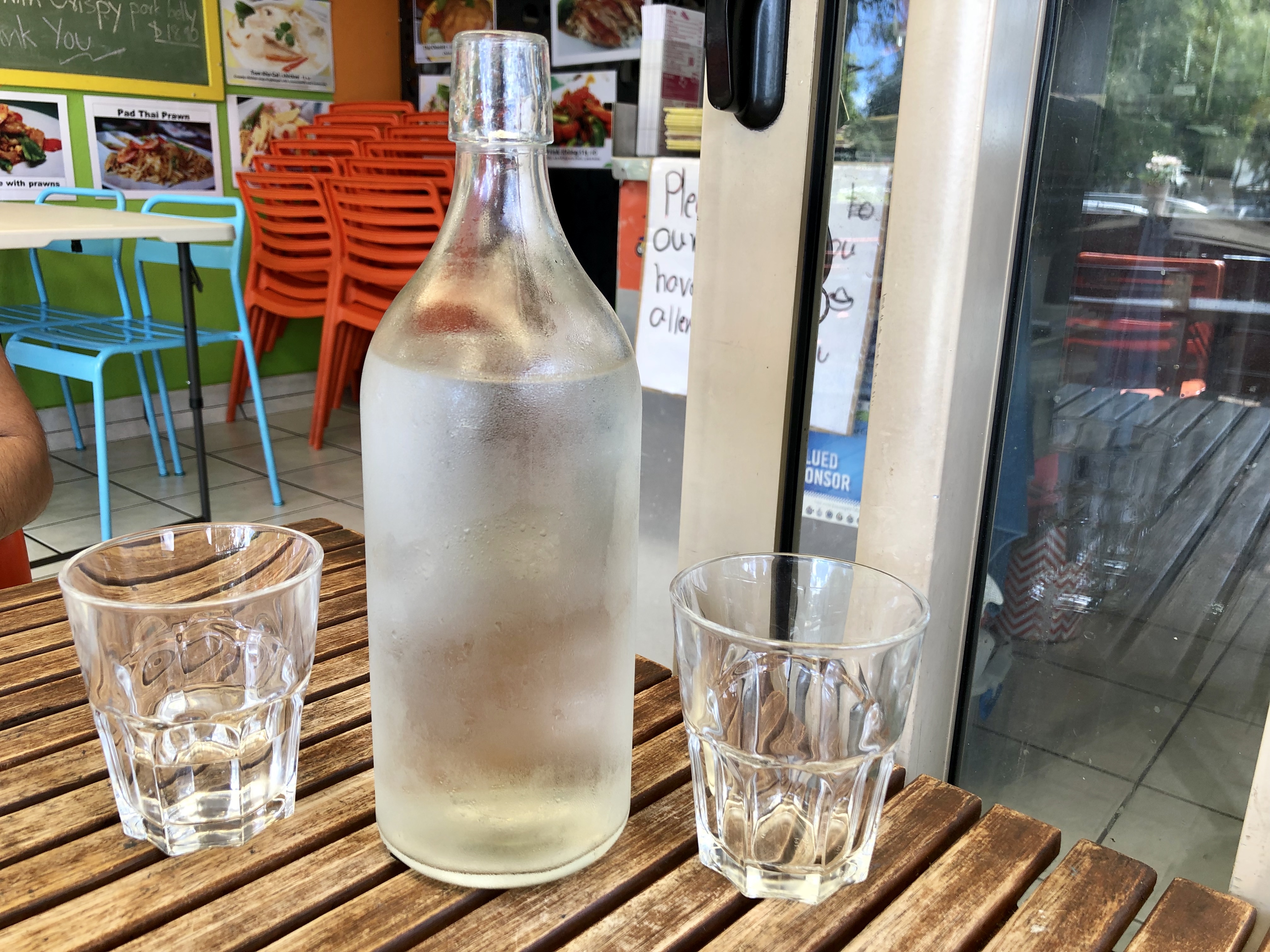 ---
We had the following 2 Lunch Specials
Stier Fried Peanut Sauce with chicken and steamed rice
Stier Fried Thai Basil Chilli Sauce with chicken and steamed rice (and some chilli sauce directly from hell on the side)
a can of coca cola
All together we paid 24,30 Australian Dollar which is around 15,40 EUR or 17,40 US Dollar.
Wir hatten die folgenden 2 Lunch Specials
Stier Fried Peanut Sauce mit Hühnchen und gedünstetem Reis
Stier Fried Thai Basil Chili Sauce mit Hühnchen und gedünstetem Reis (und etwas Chilisauce direkt aus der Hölle)
eine Dose Coca Cola
Insgesamt haben wir 24,30 Australische Dollar bezahlt, was etwa 15,40 EUR oder 17,40 US-Dollar entspricht.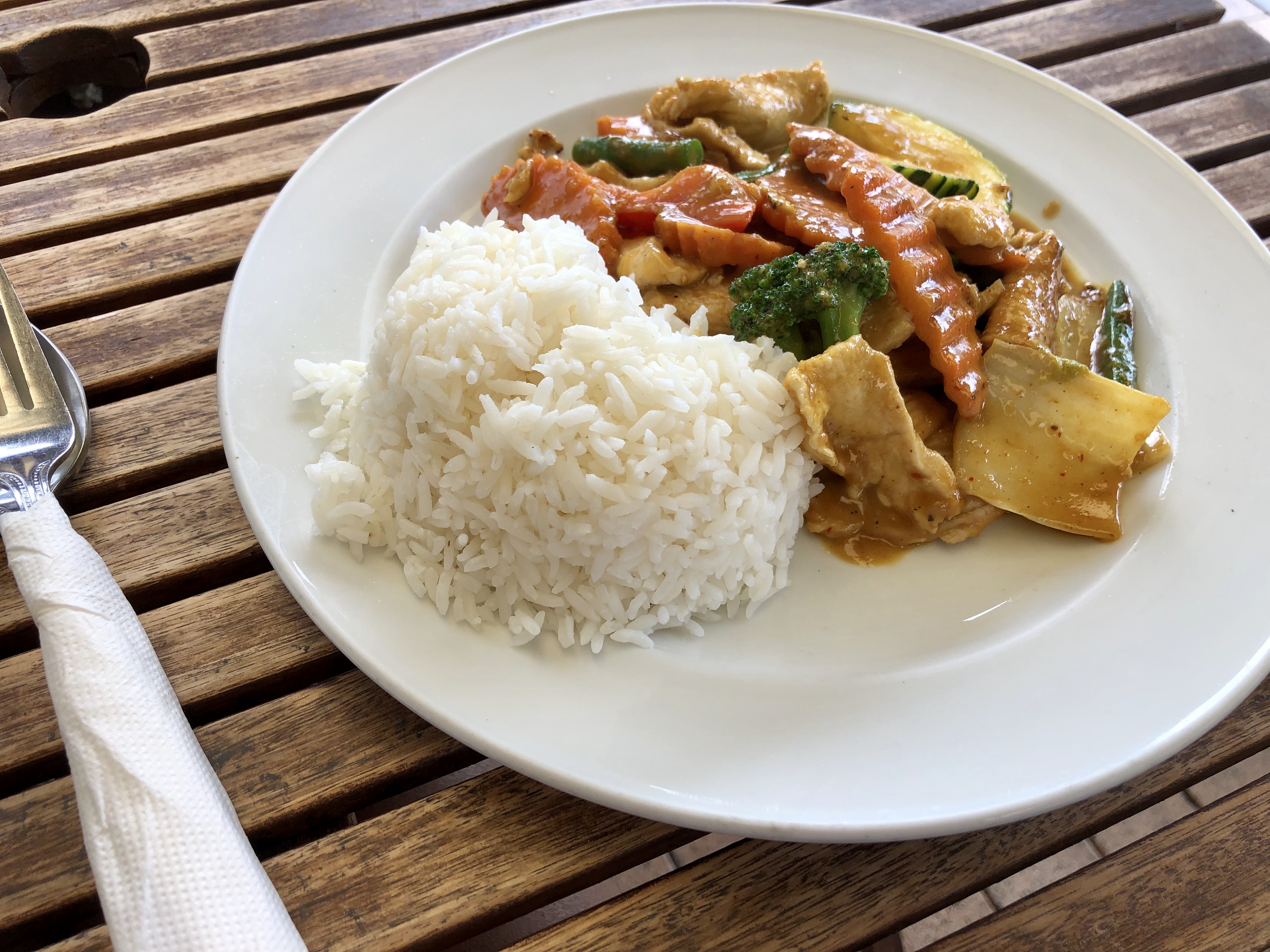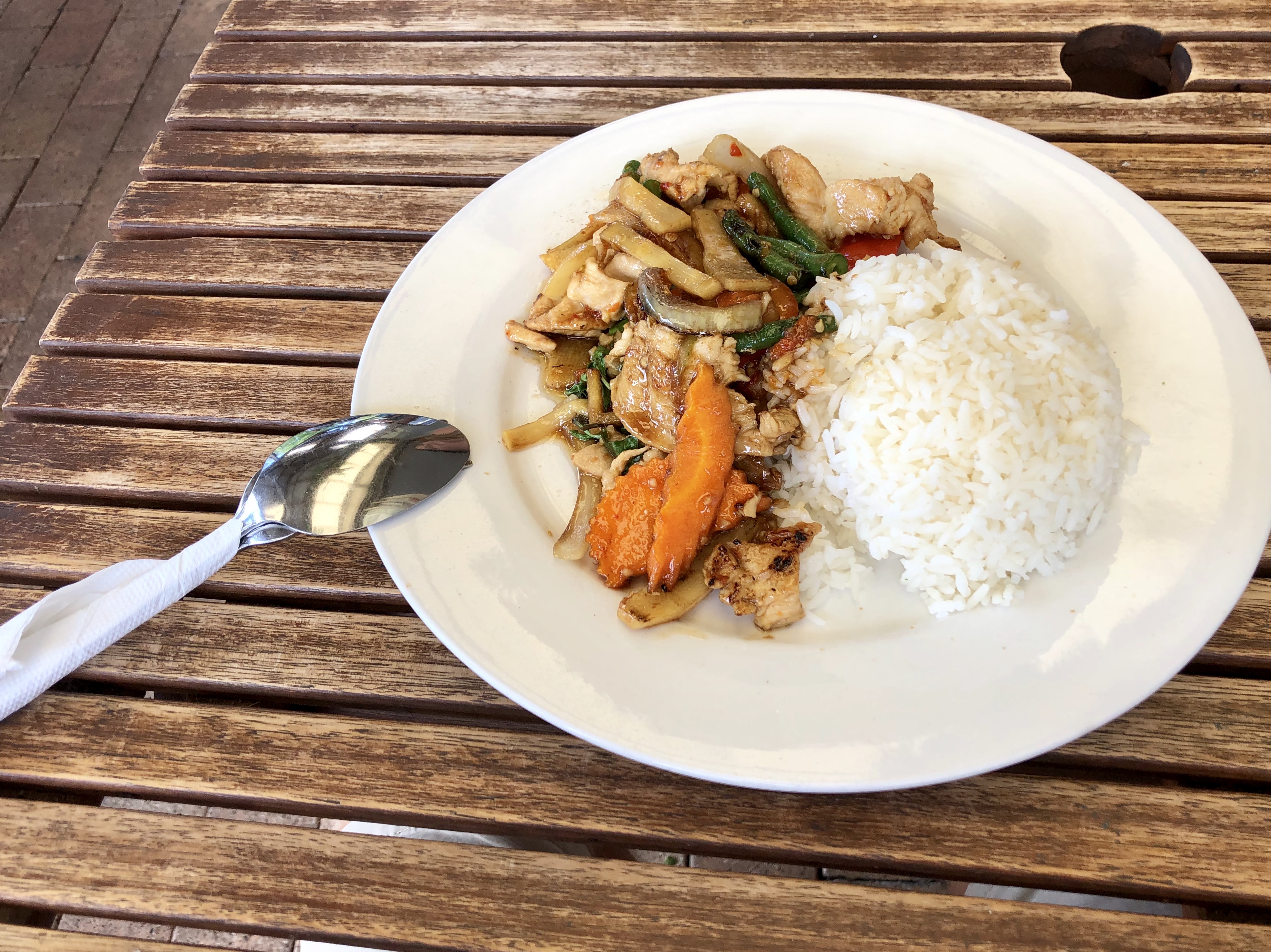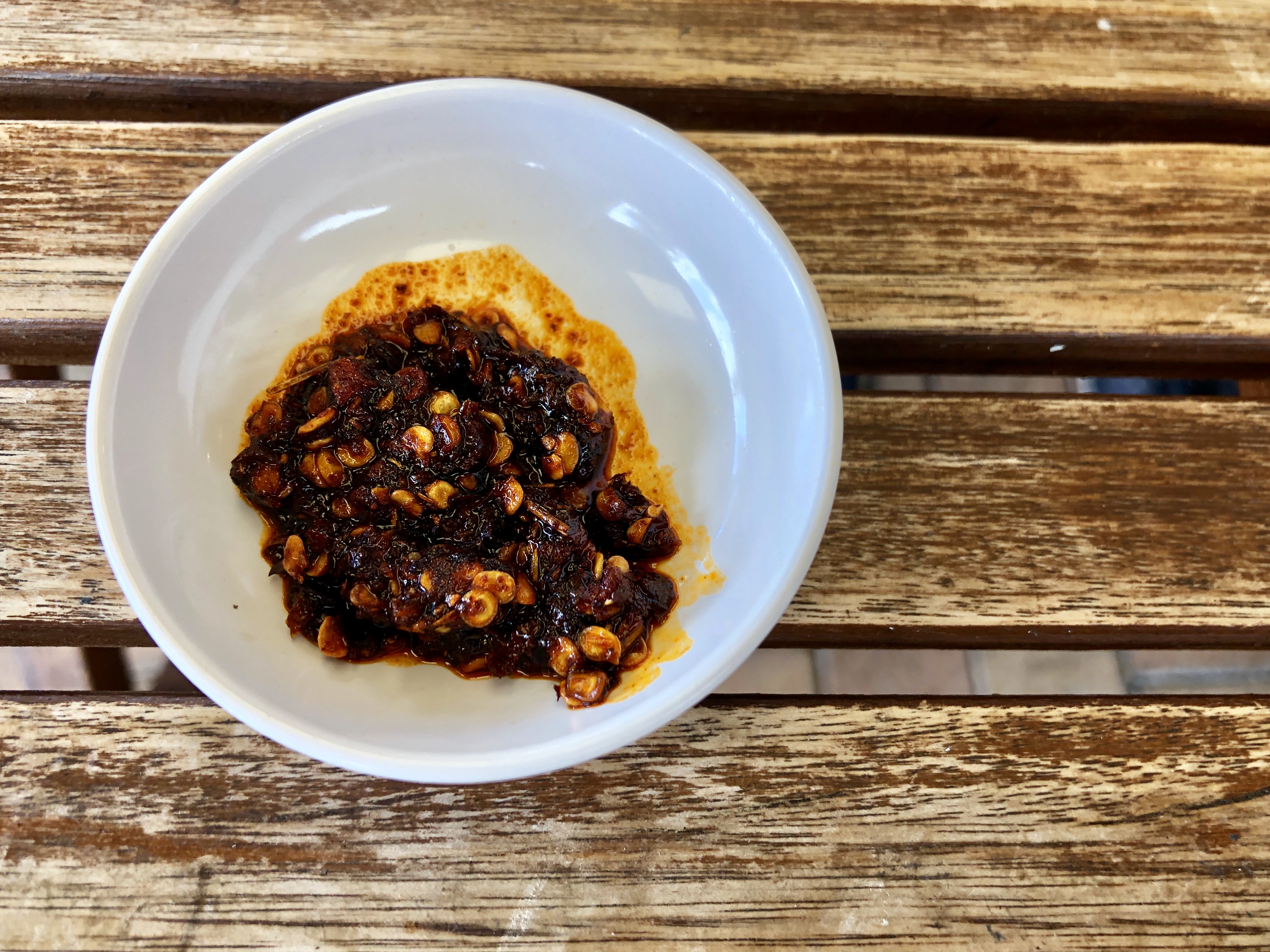 LocationTuk Tuk Thai Cuisine 187-193 Gympie Terrace, Noosaville QLD 4566, Australia
A place to tell friends about
---