Food Sharing #57 - Sushi Train Lunch at Sushi Hon @ Sydney, Australia
Hi Everyone,
Since having kids, we don't have many quite meals but we do take time during lunch breaks and enjoy something nice while the kids are at daycare. We decided to try out the Sushi Train at the top food level at the Centre Point tower in Sydney. This one is more of a premium sushi train so you don't see the normal crowds during lunch. The other thing why its great, there are some tables that are close to the train but allow people to sit across from each other so it nice and cozy.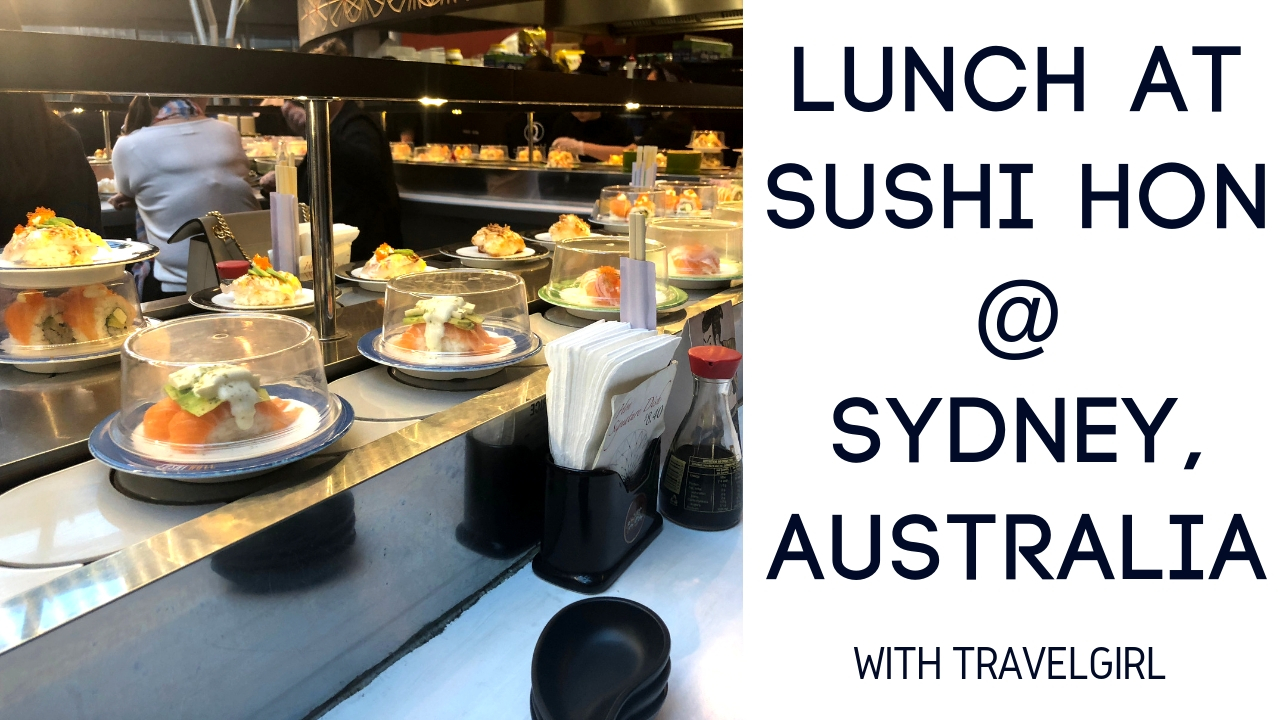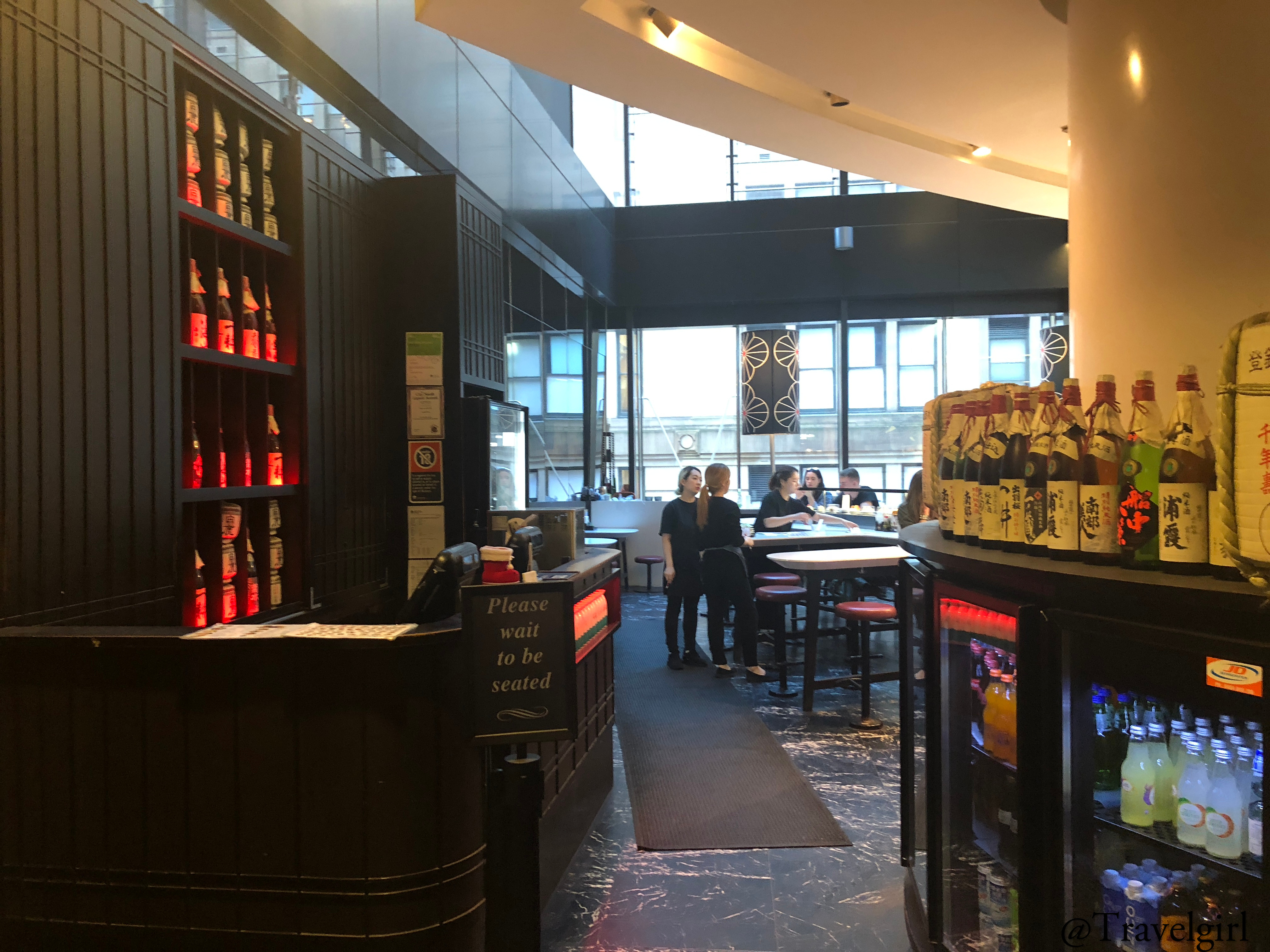 Let's check out the general menu. The menu looks basic but the price is on the high end considering the location of the restaurant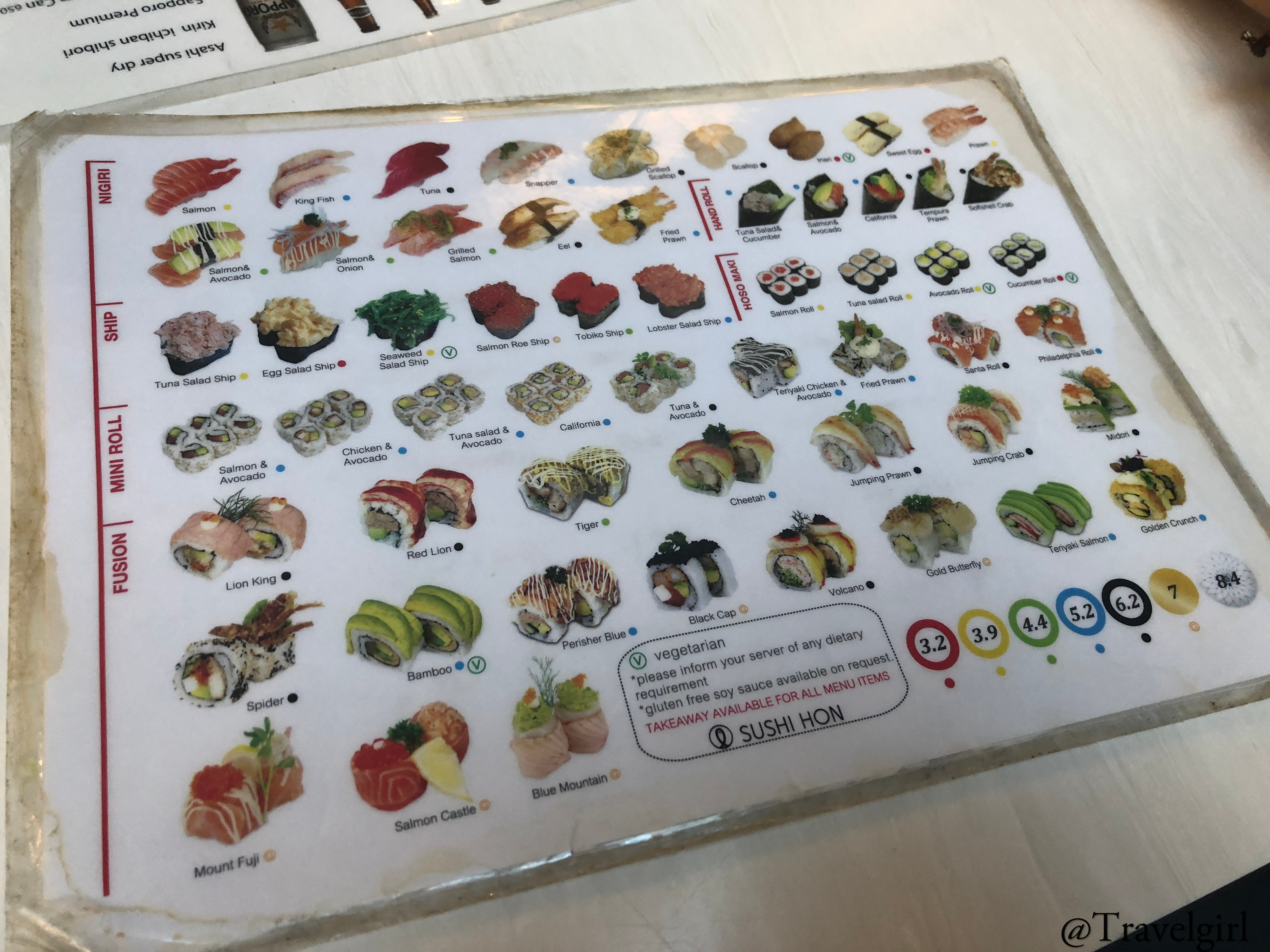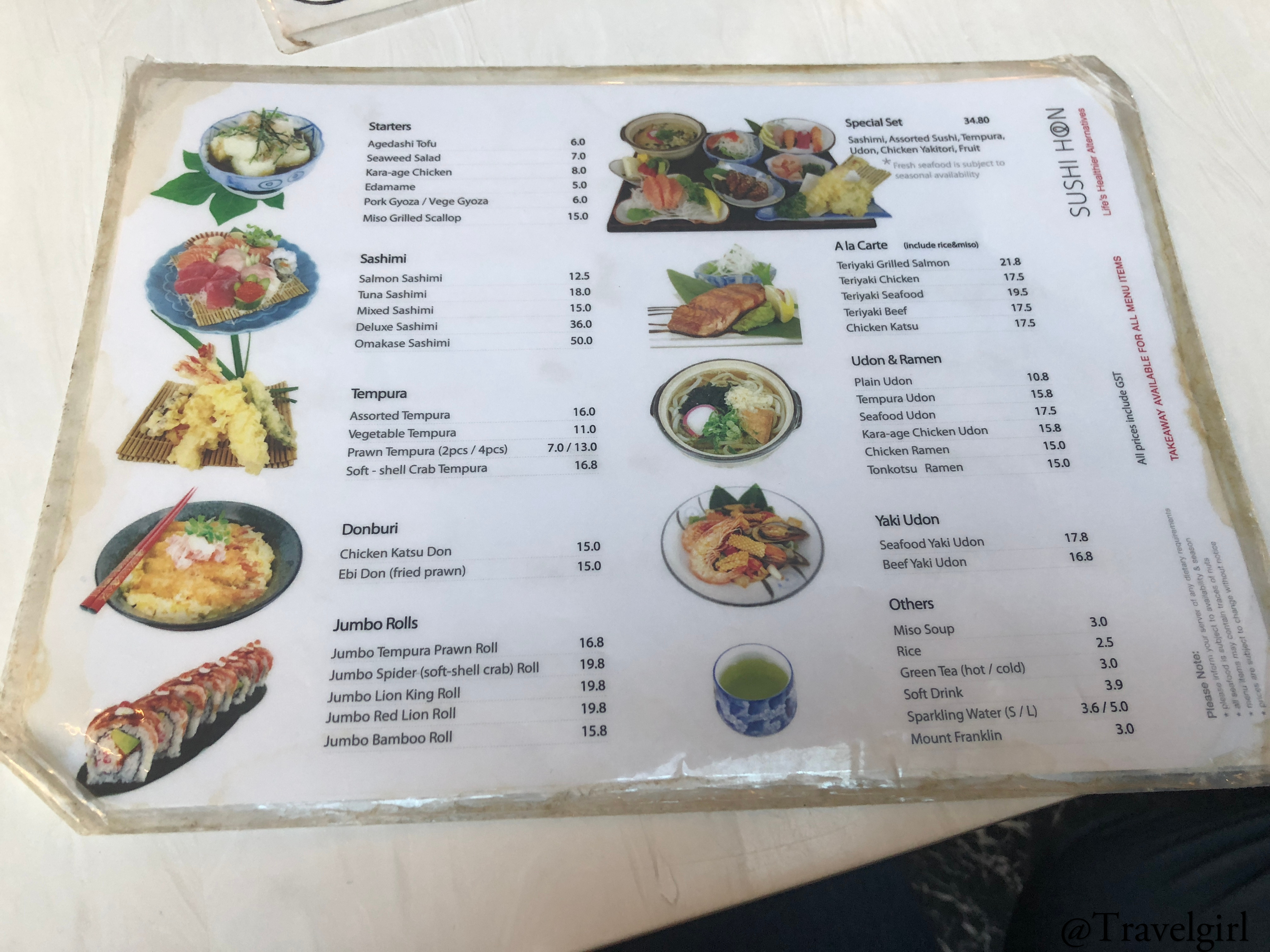 Endless food going round and round. Notice that they mainly serve rolls. If you want raw fish or a bigger meal, you can order them from the waitress as they want to ensure it to be extra fresh.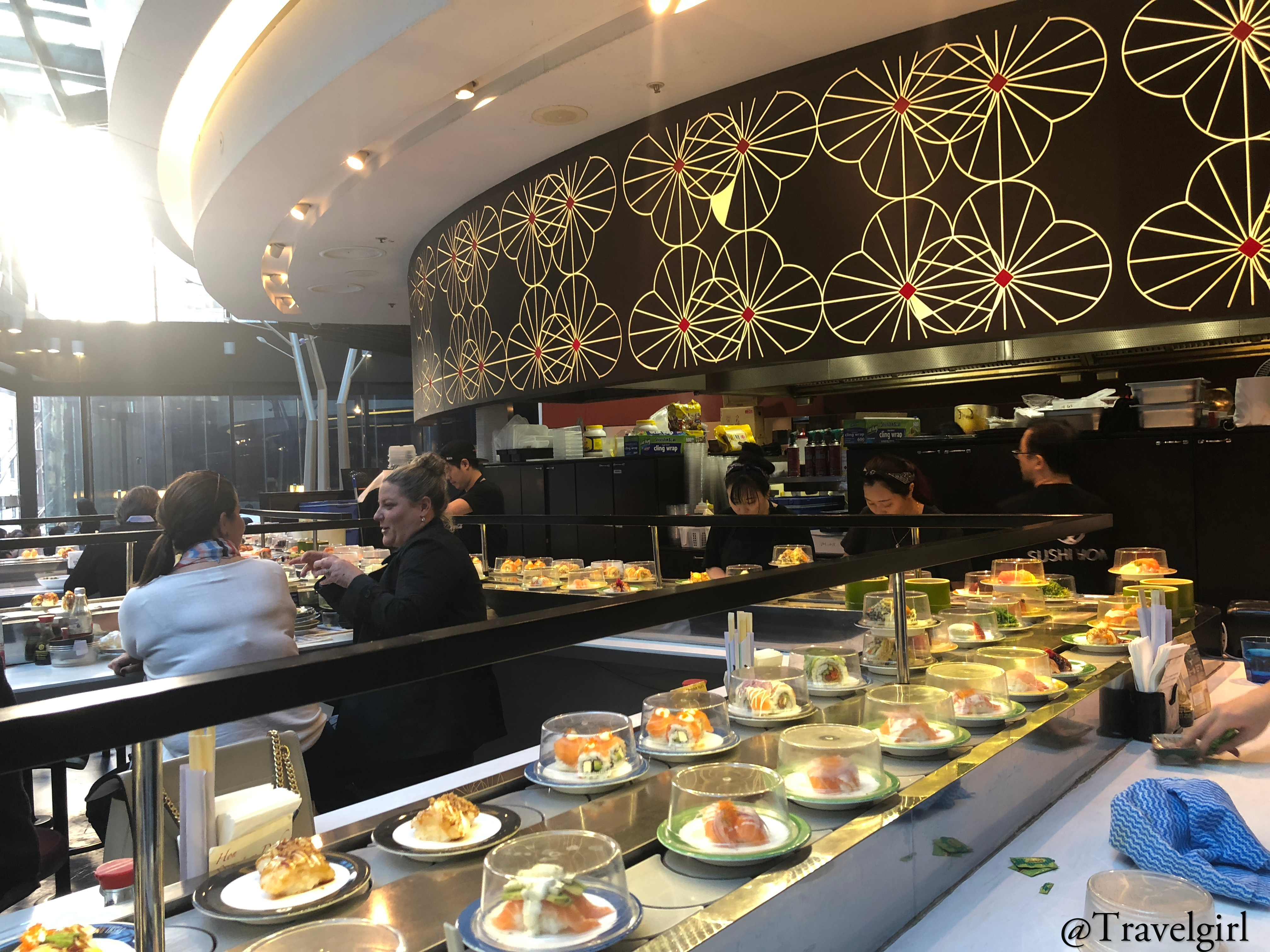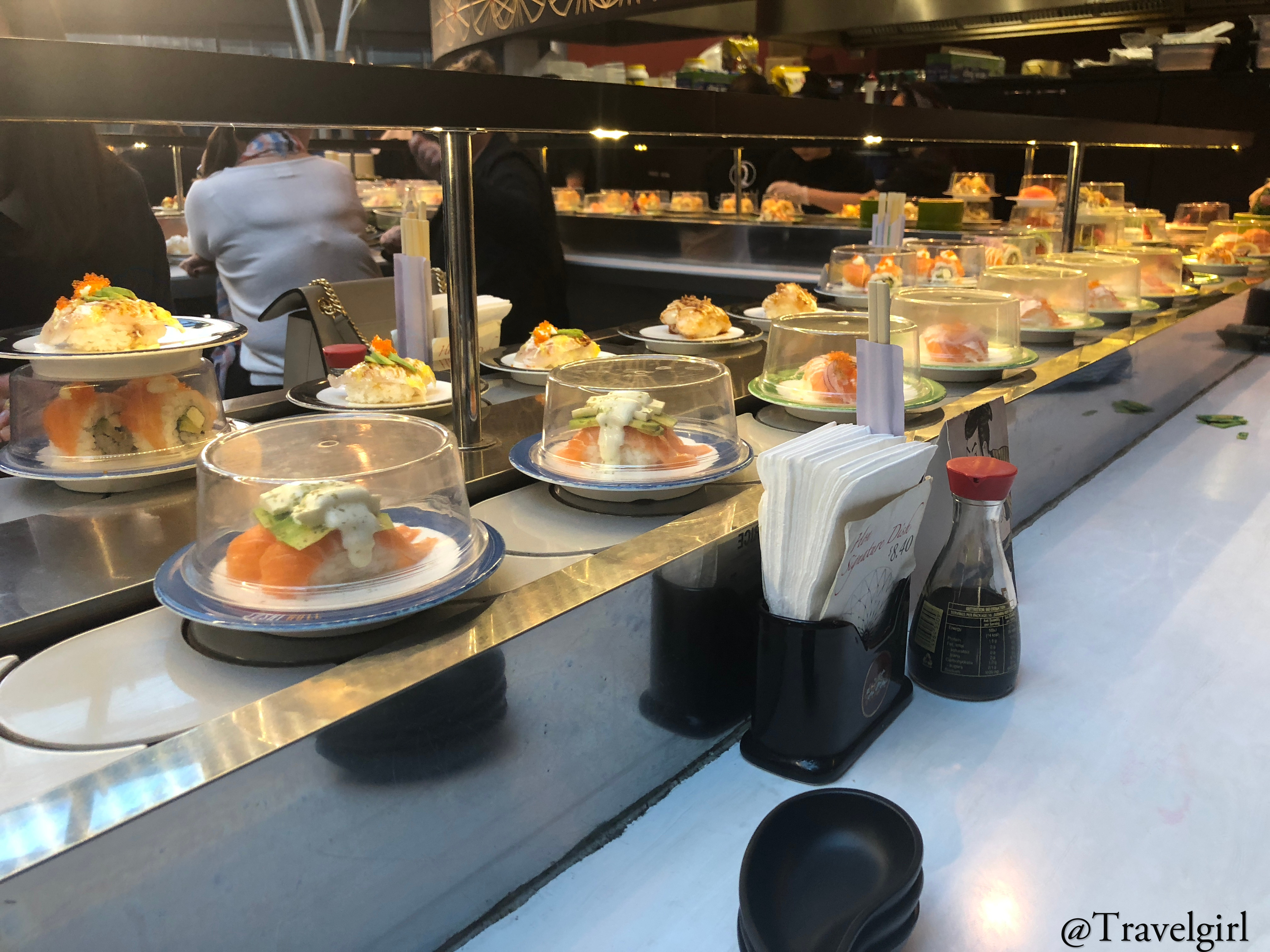 One of the rolls we had below yummmmmm.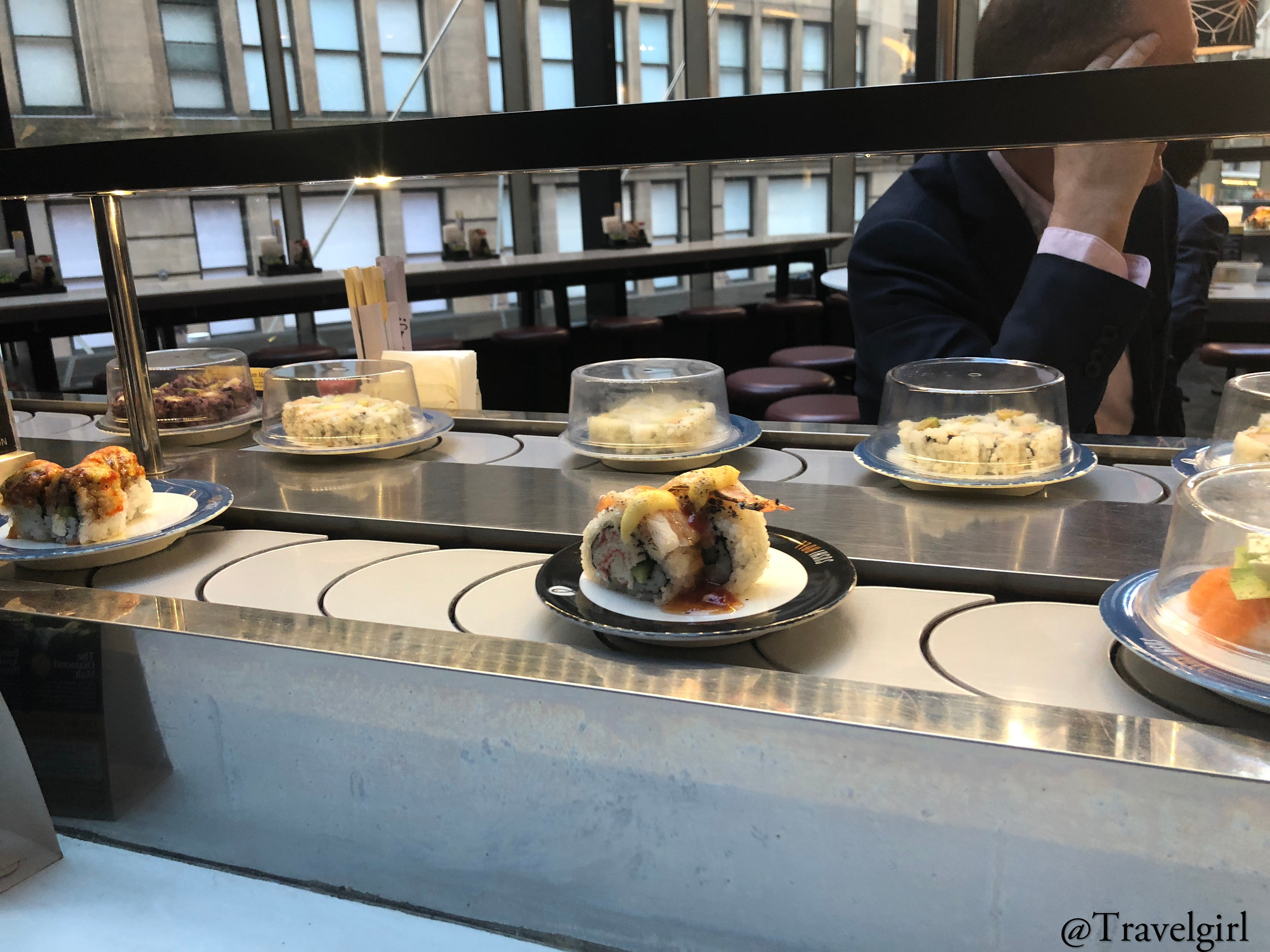 The restaurant has bench tables for the sushi train or if you have a large group or with kids, there are also tables to cater for these customers. The window view overlooks the city CBD streets. As you can tell it is not very busy even though its peak lunch hour so its a nice quite place to enjoy some sushi and have a nice chat. The food variety in my opinion is not great but its definitely fresh and the prices are more premium than other sushi trains due its location. The best part is its in the middle of town right in a Sydney landmark, a must visit!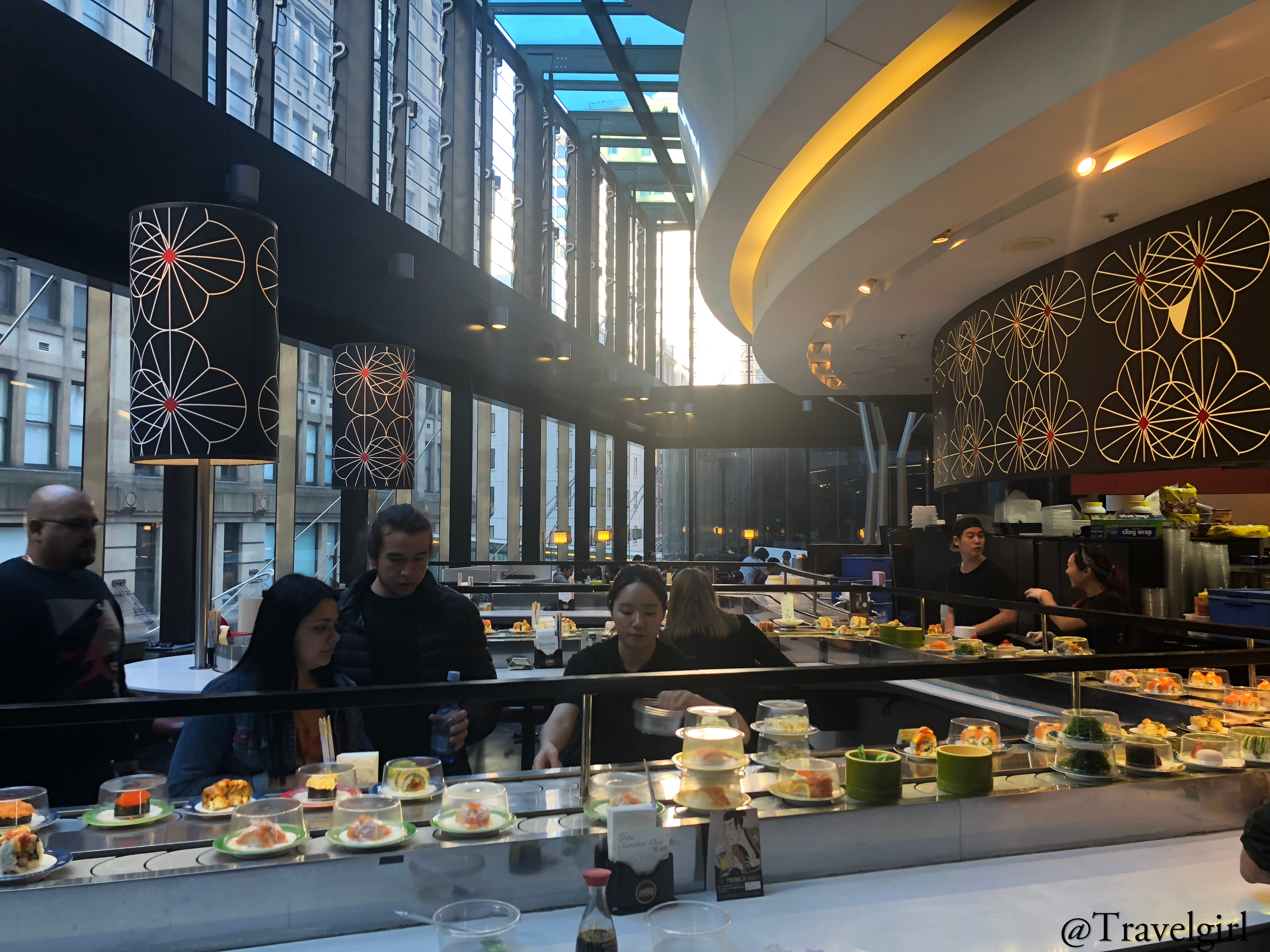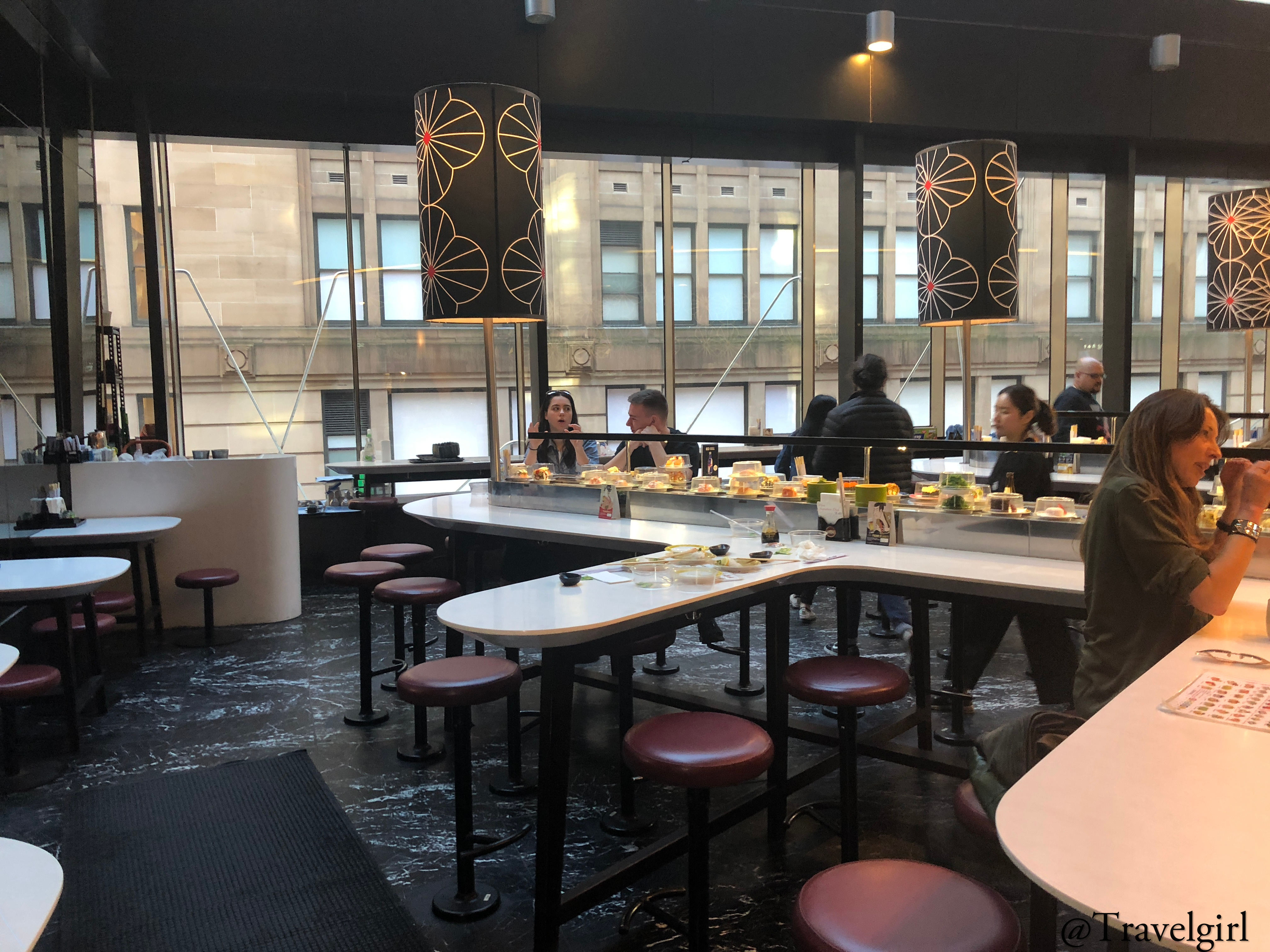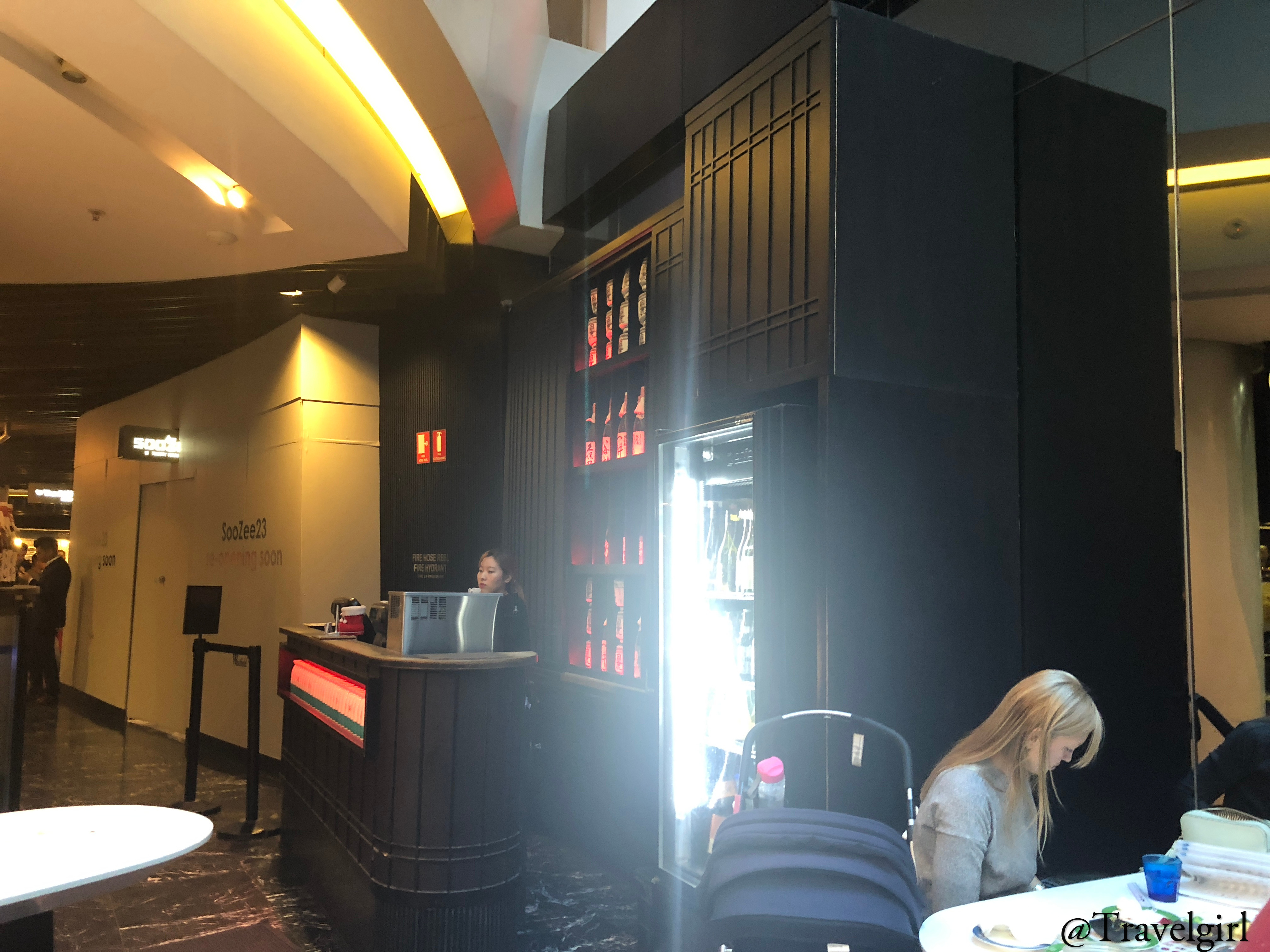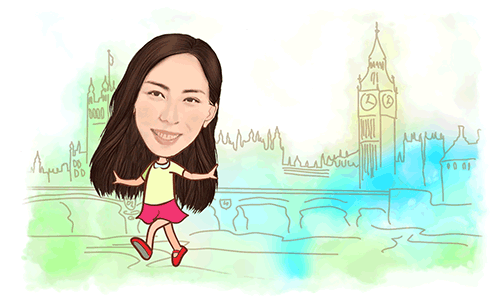 animation by @catwomanteresa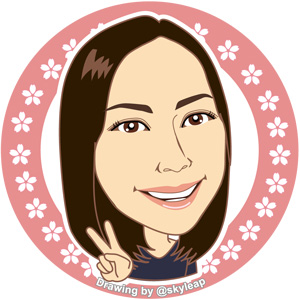 ---
Thanks for reading. If you like my post, please follow, comment and upvote me. There will be more exciting posts & destinations to come.
謝謝你們收看。 請你們繼續跟隨,留言和投我一票 . 我會分享更多遊記和其他有趣的 blog.
All photos & videos are taken by me & co in all my blogs/stories unless quoted. 每張相片和視頻都是我們自己拍的
—
Below are some of my previous posts:
Opening Steem Monsters Packs with Travelgirl + Giveaway!
Traveling the World #122 (Europe Series) - A Day Out at The Nürburgring @ Nürburg, Germany
Adding New Lego to Our Current Collection with Travelgirl
Travelgirl's Giveaway! Steem Monsters on Kickstarters! | Travelgirl 大贈送! Steem Monsters 在 Kickstarter 的項目,不要錯過!
Travelgirl's Hobby - Adult Colouring Books
Road to Steemfest | Get to Know Travelgirl - Three fun facts about me
Books to Bring Onto the Plane for Kids with Travelgirl
Visit Macao - Taste of Macao Food Trucks in Sydney
Travelgirl's Diary [25] - Travelgirl 的日記 [25] - Crappy Start to the Week
Keeping a Bullet Journal with Travelgirl
Opening Steem Monsters Packs with Travelgirl + Giveaway!
Tickets Booked! Time to Plan For The Trip!
Explore a Beautiful Garden with @Travelgirl + Steem Monsters Booster Pack Giveaway Round 2!
Travelgirl's Steem Monsters Booster Pack Giveaway Round 2! | Travelgirl Steem Monster 大贈送第二輪活動開始啦
Weird Things Collected From Japan with Travelgirl
Results to Travelgirl's Steemmonsters Booster Pack Giveaway! | Travelgirl Steemonsters 大贈送活動結果
Travelgirl Off On A Weekend Away!
Travelgirl's Diary [24] - Travelgirl 的日記 [24] - Getting Ready for Steemfest!
Food Sharing #55 - Lunch at Flower Child @ Chatswood, Australia
What Travelgirl Take For a Weekend Away
Traveling the World #120 (Europe Series) -Visiting Juliet Capulet Statue & Karlsplatz @ Munich, Germany
LocationSushi Hon 188 Pitt St, Sydney NSW 2000, Australia
A place to tell friends about
---